During a long walk, our feet undergo abnormal stress. It is therefore important to choose the right footwear. Once you have chosen your backpack, what's the best solution for your hiking shoes – another essential accessory for the walk?
The choice depends on the season and the section of the route that you pick: if you have to walk the entire route and cross the Alps at the Great St Bernard Pass, a high waterproof boot is almost mandatory.
There are very light and comfortable hiking boots on the market, which, compared to low shoes, have the advantage of supporting the ankle, that is very stressed by the weight of the backpack. This prevents sprains and problems with joints and tendons, especially on the roughest stretches. In addition, waterproof boots allow you to tackle (rare) fords and protect your feet from rain and mud. If the quality is good, the boot will also be happy to accompany you on light dirt roads and asphalt.
Low trekking shoes, especially if very breathable (and therefore not waterproof), are a better solution for warmer periods, avoiding excessive sweating which accelerate the formation of blisters. However, these shoes do not support the ankle and are less suitable for demanding stretches of the route. They must be taken off to cross fords and do not protect entirely from rain.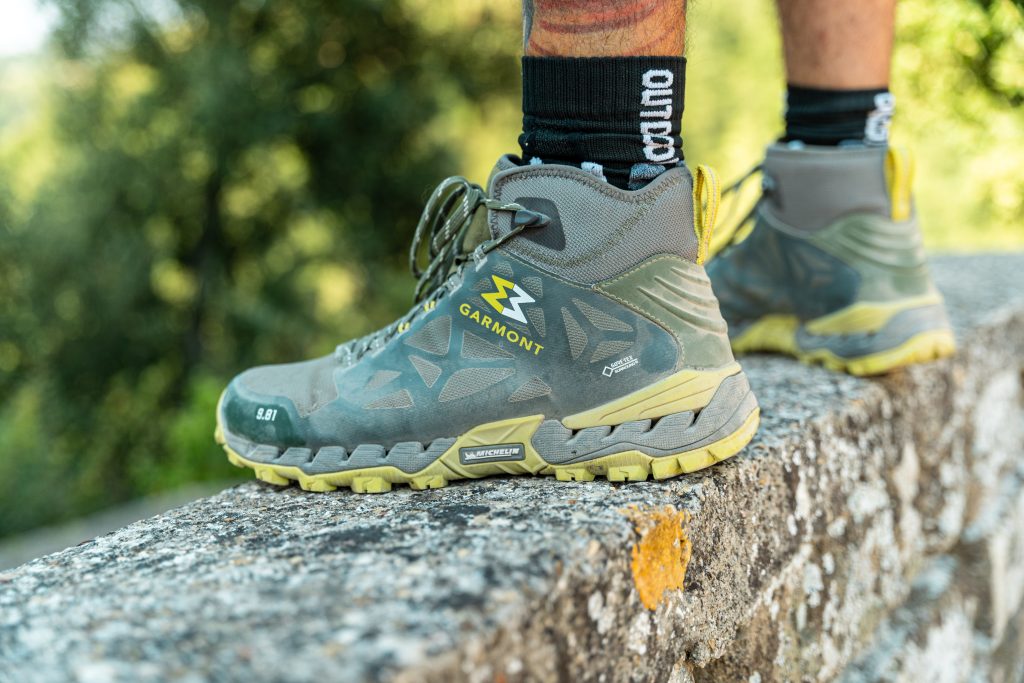 Trekking sandals are very useful for those who usually wear other footwear for walking, and are therefore suitable for moments of relaxation, taking a shower, or crossing fords. Some pilgrims also use them for walking during the day: if the sandals are good quality and have already been used for long walks, they may be a good choice; otherwise it is better to avoid using them in order to avoid the risk of blisters. Also, sandals do not protect feet from accidental impacts against stones and obstacles, and are therefore not suitable for uneven stretches of the path.
Other types of footwear should be avoided, especially so-called 'trainers', i.e. shoes designed for other sports and not specifically for walking: they may have soles that are too thin, or too soft, or do not support the ankle properly. This applies even if you find these shoes comfortable for everyday use. Using a shoe for a walk is a minimal strain compared to walking 25 km a day for several days.
Where to buy shoes
When buying shoes, it is best to choose a specialised shop where assistants have appropriate technical expertise to advise you. Take a pair of walking socks with you or wear the ones the shop provides, and spend a lot of time trying them on, comparing different models, wearing them for a long time, and walking in them. Some shops have a platform that simulates a descent, where you can check whether the size is correct and evaluate the "toe touch".
Bear in mind that your feet will generally swell, especially if it is very hot, and that trekking socks are padded. So choose a large shoe, at least one size bigger than you usually wear.
👉🏻 Click here to discover the discount reserved for Via Francigena pilgrims on the purchase of Garmont shoes
Avoid boots that are too stiff for high mountain use. Yet, bear in mind that a well-structured shoe may feel stiff when you try it on in the shop, but you won't notice it after prolonged use.
Don't try to save money: a quality pair of shoes costs at least 100 euros, but it is money well spent. Cheap shoes could turn your walk into a torment.
After buying your shoes, wear them for a long time before you leave. First at home, then for short walks, then for longer and longer walks. Don't risk using new shoes, even if they look comfortable, without breaking them in properly.
Socks
The choice of socks is almost as important as the choice of shoes.
Use special bladder-resistant socks with reinforced toe and heel. They generally cost a little more than normal socks, but the difference in comfort is worth the expense.
We recommend merino wool socks in particular, and there is a light version for the summer.
It is a good idea to take three pairs of socks with you, so that you always have a dry pair.
Taking care of your feet
The main problem created by the wrong shoes and socks is the formation of blisters on the feet, which can be very annoying and painful. Blisters are best avoided or limited as much as possible.
Blisters are usually caused by the skin rubbing against the shoe, and are facilitated by sweat and moisture.
A useful first rule can be to keep the feet as dry as possible: for example, foot baths should be avoided while walking, as they soften the skin and make it more vulnerable. This is true even if it is very hot, and it is not easy to resist the coolness of a fountain or stream.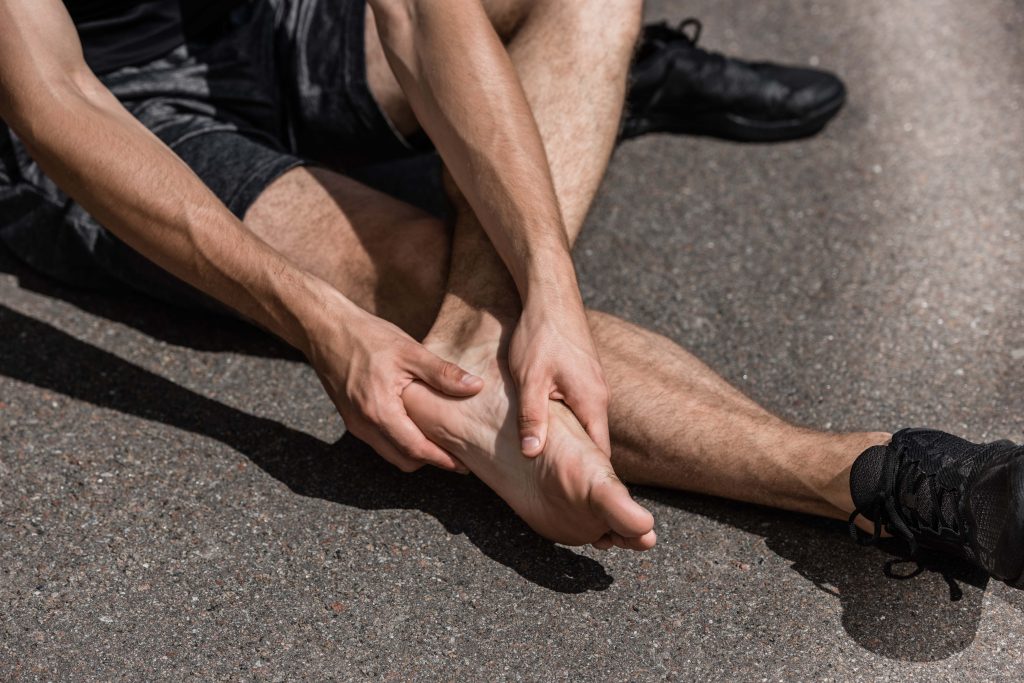 If possible, avoid getting your feet wet even when crossing rivers, and dry your skin carefully before putting your shoes back on.
A good habit is to take off your shoes and socks during each stop, even if it is very short, to allow the skin on your feet to 'breathe' and dry out. If you need to walk, for example to enter a bar, you can wear sandals or stay barefoot.
Sometimes blisters also form between the toes, due to rubbing. They can be avoided by spreading a little Vaseline between the toes to prevent friction.
An evening footbath, on the other hand, is very healthy, especially if, after washing your feet thoroughly, you spread a special fatigue cream on your skin. This should be repeated the next morning, as soon as you wake up. The results are surprising.
👉🏻 Click here for our tips about preparing your own first aid kit
Conclusions
The feet are the most stressed part of our body, the main source of discomfort and pain, and it is no coincidence that they are the main topic of pilgrims' discussions.
The quality of your shoes and socks is essential to prevent most of the problems you may have along the way: so spare no expense and devote time and attention to choosing the most suitable footwear for you!