Thanks to the partnership between Zurich Italia, leader in the insurance sector, and the European Association of Via Francigena ways, 7 metallic signs describing the Via Francigena have been placed in the territory of the Aggregation Toscana Centro Sud.
The first signs were installed in Fucecchio, Montaione, Castelfranco di Sotto and San Miniato, between the provinces of Florence and Pisa. They were then also added in Gambassi Terme, Castelfiorentino and S. Croce sull'Arno. In addition, paper pocket maps of the itinerary in this area are available at all local tourist offices.
The maps, which are available to pilgrims passing along these stages, show all the services available such as fountains along the path, connections to public transport, resting spots or first aid points – and much more.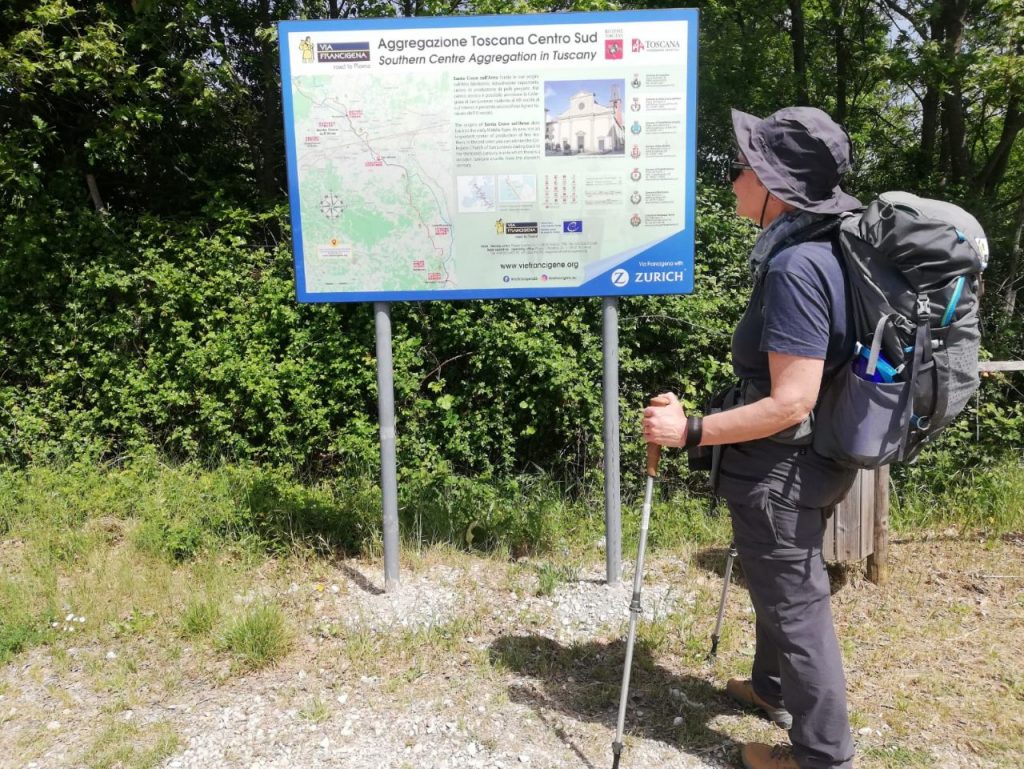 Zurich therefore chooses to support sustainable development and the ecological transition also through the promotion of slow and responsible tourism in its territory. We wish to thank our partner for its contribution to the local enhancement of the Via Francigena route and its walkability.