Federica and Nico are two walkers in love with slow travel. They began their great adventure on 8 June 2022, and have since been walking the entire Via Francigena from Canterbury (in the UK) to Santa Maria di Leuca (in Puglia) for five consecutive months, observing a vegan lifestyle.
With their "Infinito Cammino" (Infinite Way) project, this young volunteering couple aims to promote the 3,200 km that make up for the Cultural Route, raising awareness on the issue of universal accessibility in each territory, stage by stage, step by step.
"Today we have the opportunity to walk along the Via Francigena and tell about it, but we would like that in a future everyone can live this wonderful experience," Federica and Nico explain. "In the walk everyone finds what they need: we have learned to value the small things that are then actually big, small gestures and smiles."
For these reasons, the two walkers have launched a crowdfunding intended for the Free Wheels odv association, founded by Pietro Scidurlo and for which the two young walkers are volunteering. On several occasions the association has collaborated with the EAVF to promote the Via Francigena as an accessible destination for all.
Federica and Nico's initiative aims to survey the most critical points along the route so that tomorrow this path too can be the subject of a project that includes the aspect of accessibility in the development strategy. This is a first, very first look that the association takes at the Via Francigena in its entirety. More surveys by other volunteers will follow, and new tools are needed to carry them out. The threshold to be reached is at least €6,000 to buy two e-bikes that will facilitate the work of Free Wheelds odv volunteers in creating paths intended for people with specific needs related to reduced mobility.
To contribute to the fundraiser, click here:
WITHOUT YOU WE CANNOT WALK. WAYS FOR ALL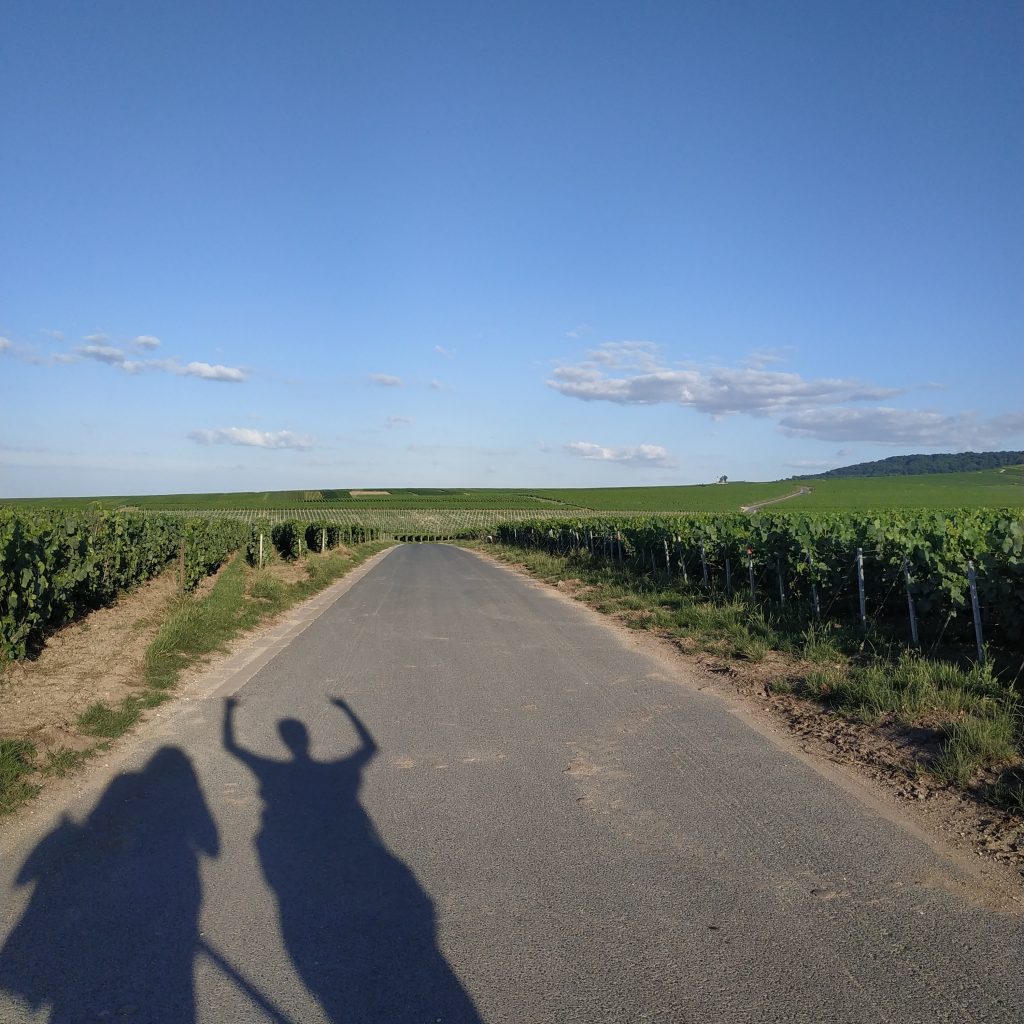 We can all join Federica and Nico's journey for Free Wheels odv!
Here's how we can get involved:
By supporting the crowdfunding campaign
By sharing the journey through your network of friends, partners, associates etc.
By organizing events on the day of our arrival in our city
By spreading the word about the trip through the media and contacts with journalists and influencers
By offering a shower and a hot meal to the walkers on their journey
By walking with them for one or more stops and inviting friends and family: here is the calendar
By collaborating in promoting a vegan lifestyle
Through any other kind of collaboration to be proposed to info@freewheelsonlus.com
To contact Federica and Nico write to their Facebook Page or Instagram.