The Region of Lazio has approved the Grande Latium – Cammina in Sicurezza project, which is part of the "Caput Mundi" national funding plan regarding the implementation of interventions aimed at sustainable and cultural tourism.
The project, funded by the PNRR, will also have an impact on the Via Francigena: rest stops equipped with seats and solar panels to recharge phones or bicycles will be installed halfway through each stage.
The project was created with the intention of increasing the number of usable tourist assets: many sites will be upgraded and made available to all, unlike happens today. It also aims to find sustainable alternatives to traditional tourism routes outside the historic center, that encourage slow tourism. The project has been cited as a virtuous example by Minister Massimo Garavaglia and Mayor of Rome Roberto Gualtieri.
Silvio Marino, for Regione Lazio, explained how the need for such rest stops was born: "While writing the project, we thought of the many people who may arrive to the point of buying their shoes but then never decide to leave, to start walking. We decided to try to make the itineraries in Latium truly safe and walkable for all."
"Often people are worried about getting lost, about not making it the the end. That's why halfway through each stage we will try to set up an equipped rest stop, with the possibility of recharging cellphones or bicycles and having internet connection. In short, a walk in absolute safety that does not lose the charm of discovery and the flavor of fatigue", Marino concluded.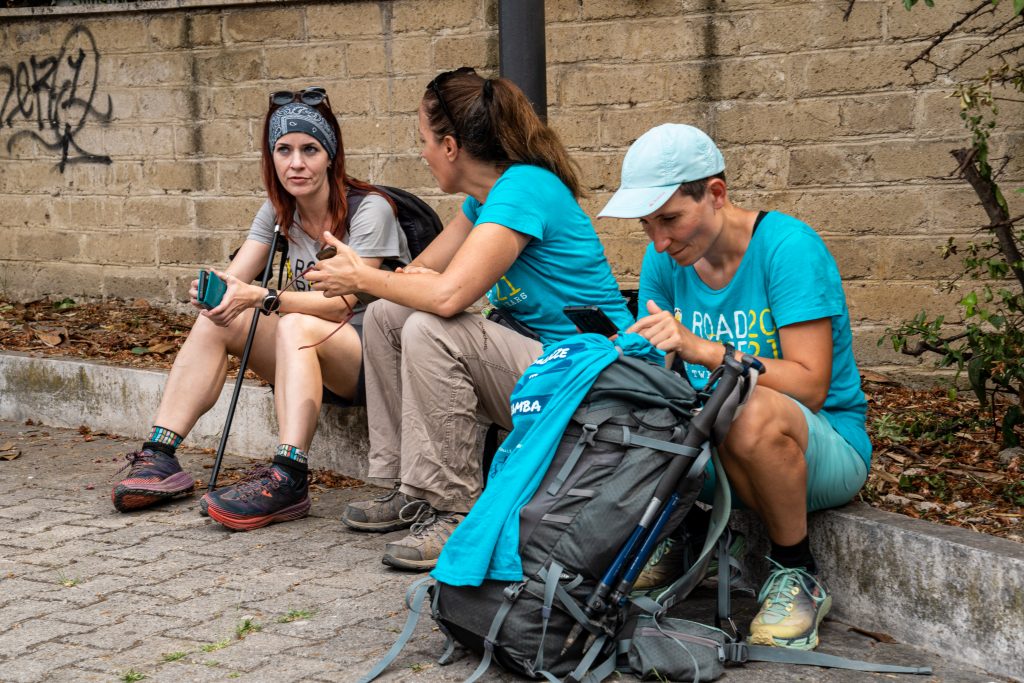 Also speaking about the project was Lazio's Councillor for Tourism and Local Authorities, Valentina Corrado: "Lazio is leading the way in telling the story of a yet unexplored Italy – the one made of inland and lesser-known precious territories. Francigena North and South, St. Francis' Way, St. Benedict's Way, Via Amerina and Natural Parks Walk represent an irreplaceable way to discover small towns and lesser-known villages, an ideal line that connects natural beauty, art and archaeology, as well as representing important tourism infrastructure".
Corrado added that "with this intervention we intend to improve the usability of our paths and give a boost to flows while expecting the Jubilee in 2025, an appointment that will attract a substantial number of pilgrims: welcoming them properly will be our precise duty. "Caput Mundi" is the perfect synthesis of a synergistic work initiated to enhance the immense artistic, cultural and tourist heritage of Rome and Lazio."