The well-established collaboration between the European Association of the Via Francigena ways and FlixBus was created to offer pilgrims of the Via Francigena the possibility of travelling in a simple and green manner, facilitating their trip before and after the walk or cycle. Thanks to our partner, you can ask for a 10% discount on all journeys operated by FlixBus, and thus reach the beginning of the trail at the most strategic point for you to undertake the pilgrimage on foot or by bicycle.
How to take advantage of this discount? You only need to be in possession of the official credential of the Via Francigena, the 'pilgrim's passport', an essential document with which you may access all facilities along the route.
The discount is also valid during the winter season: together with partner FlixBus, we promote a '4-season slow tourism' that has no limitations due to timing and so-called tourist seasons.
Click here to discover all the advantages (and our tips) for exploring the Via Francigena even in winter.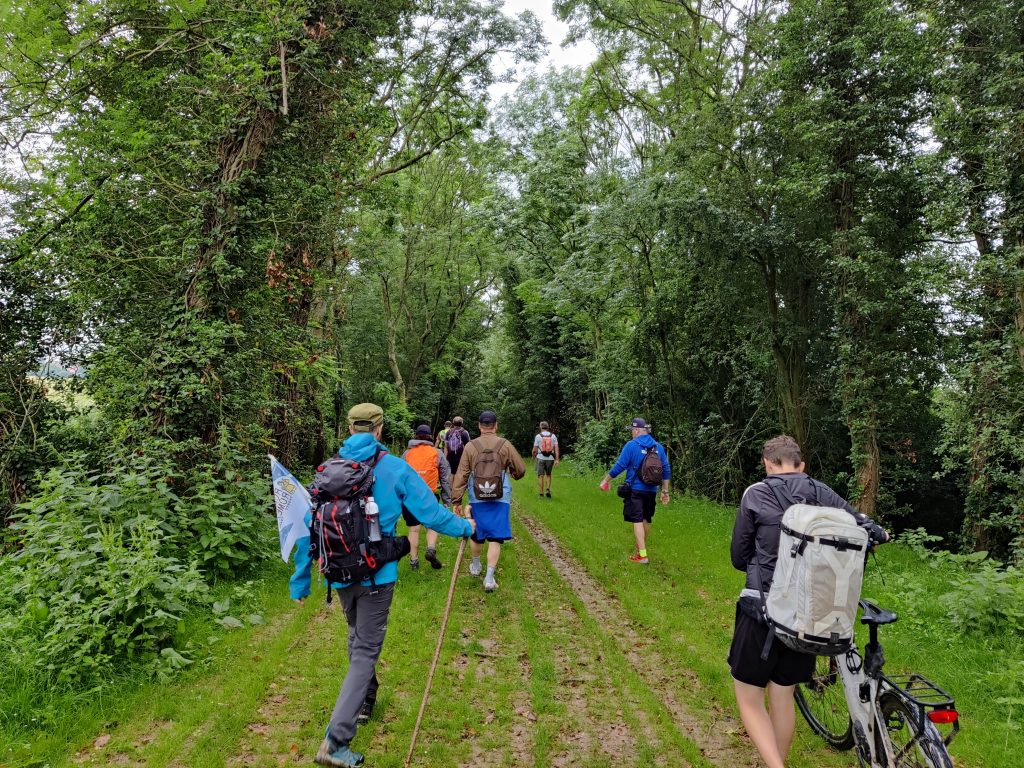 An increasingly sustainable journey for new travelers
The results from year 2022, collected by EAVF through the purchased credentials during the year, highlight some important growth trends for the Via Francigena. It is very interesting to note that the average age of pilgrims setting out on the route is getting younger and younger, with a sharp increase in ramblers aged between 25 and 34 (22%). There is also an increasing number of people coming from all over the world, reaching the Via Francigena from 40 different nationalities.
FlixBus, in cooperation with EAVF, therefore plays a key role in the creation of a comprehensive service that satisfies travelers and tourists from all continents. The company has a special focus on those travelling on foot or by bicycle, and is increasingly highlighting slow, responsible and sustainable tourism. Offering an integrated solution for moving along the trail in all seasons, the popular green buses support tourism in all the territories crossed by the itinerary, making them easily accessible. This is a great solution to reach the first stage of your route or to return home at the end of your trip, even when carrying your bike!