It's hard to say which section of the Via Francigena is our favorite. Certainly each stage contains experiences worth setting out several times, knowing that each time something new will surprise us. We're pleased to inform you of a new collaboration with DMO, aimed at promoting the Via Francigena in Southern Lazio, from Rome to Teano. This is a section that can be traveled in both directions, either on foot or by bicycle. Let's get to know this new partner better!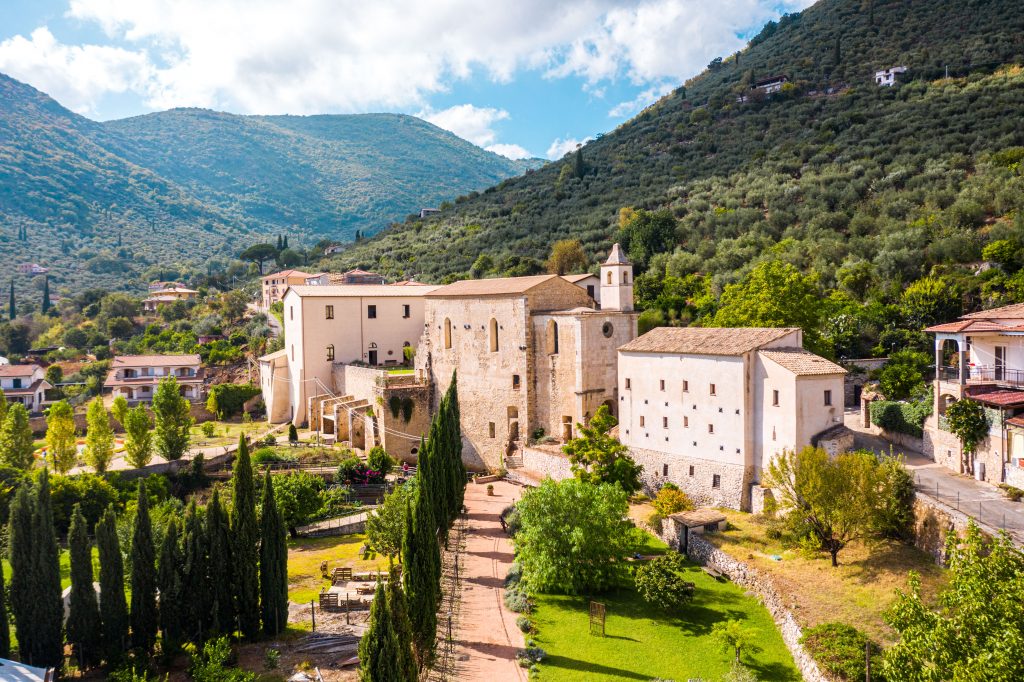 DMO – Destination Management Organization – Francigena sud nel Lazio is an association created on 28 January 2021. It has the aim of managing in a coordinated manner everything that makes up for the Francigena in southern Lazio. From trail maintenance to marketing activities, to reception facilities and attractions, everything is interpreted to develop the route together with the territories involved. Castelli Romani, Monti Lepini, Monti Ausoni and Piana Pontina are all territories to explore. In fact, they are rich in points of interest in terms of landscape, art, architecture and gastronomy. The collaboration stems from the shared desire to give voice to small villages and at the same time enrich the experience of every traveler, helping them to immerse in the typicality of this territory.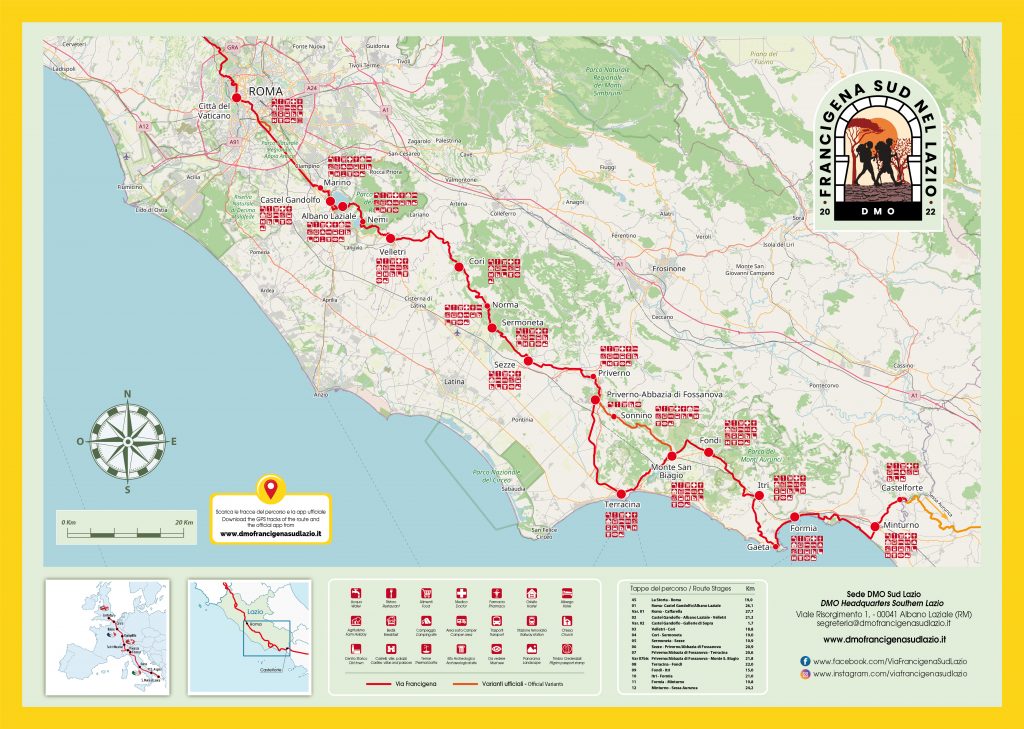 Among the initiatives promoted by DMO are group walks, travel ideas and lots of advice aimed at pilgrims. Information is provided through a regularly updated website, Instagram profile and Facebook page. We encourage you to follow them so you don't miss upcoming events!
On the website you can also download route maps and find logistical information to organize your own walk. In addition, each member municipality can stamp pilgrims' credentials to attest to their passage at the stage. You can receive the "testimonium" at the Vatican covering at least 100 km on foot or 200 km by bicycle. Along the Lazio stretch there are also 3 sales points authorized to issue the official credential, while on the website it is possible to consult and book the first travel packages for spring 2023.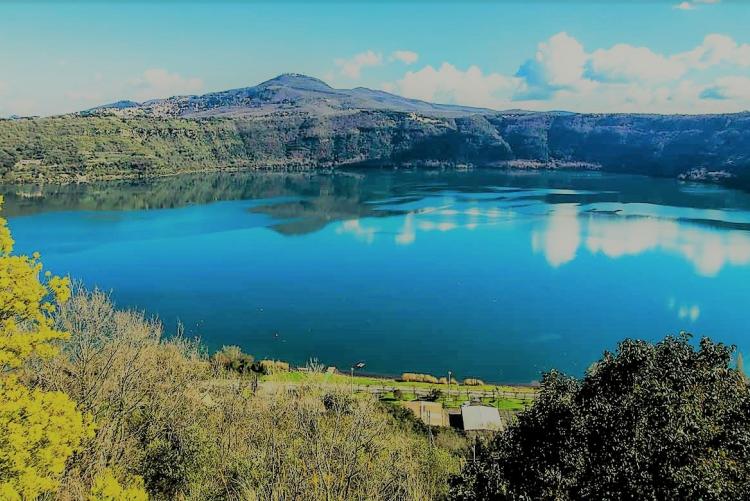 Public and private entities belong to the DMO network. Participating are the municipalities of Albano Laziale, Castel Gandolfo, Cori, Fondi, Formia, Marino, Monte San Biagio, Nemi, Norma, Priverno, Sermoneta, Sonnino, Velletri, the Appia Antica Regional Park, the Monti Ausoni and Lago di Fondi Regional Park, as well as the Gruppo dei Dodici Association, the ENOLAN Consortium, the Onorato Caetani Association, the Associazione l'Asino e le Nuvole, and the tour operators Promotours Snc and Spirit Of Travel By Travel Store.