On 29-31 March 2023 in Galicia took place biannual meeting of the European project rurAllure, Horizon 2020 programme, focused on the promotion of the cultural heritage in the vicinity of the European pilgrimage routes. The participating routes are Via Francigena, Camino de Santiago, Via Romea Strata and Germanica, Way of Mary in Hungary, Slovakia and Romania and the Norwegian St Olav ways.
The EAVF involvement in the project focuses on rurAllure's communication and dissemination and research about the thermal heritage in Tuscan Via Francigena, in San Quirico d'Orcia, San Casciano Bagni, Gambassi Terme – San Gimignano and Viterbo in Lazio.
Over 30 international participants joined the meeting organised in the Spanish region of Galicia in several locations – thermal town of Ourense, Monforte de Lemos along the Winter way and Courel mountains in the literary house-museum of the Uxio Novoneyra Foundation.
The project, launched in 2021, is in its final year now and achieved such results as a digital platform, manual of good practices along the pilgrimage routes and over 100 of associate partners by March 2023.
Elena Dubinina, international relations advisor, Simona Spinola, communication manager and Nicole Franciolioni, project assistant, represented the EAVF. They presented the teamwork in communication, as they have already reached appointed indicators, showing a blue-print in management of the European projects. Intensive work on the "thermal Via Francigena" during past two years reinforced the connections with the Tuscan municipalities in question and the region, as well as with the private stakeholders working in tourism and thermalism. In 2022 there were two thematic hiking events focused on Via Francigena and thermal water, which will be replicated in 2023 in Colle Val d'Elsa and Torrenieri – Bagno Vignoni (Tuscany) on 15 and 16 April.
The cultural visits and the next meetings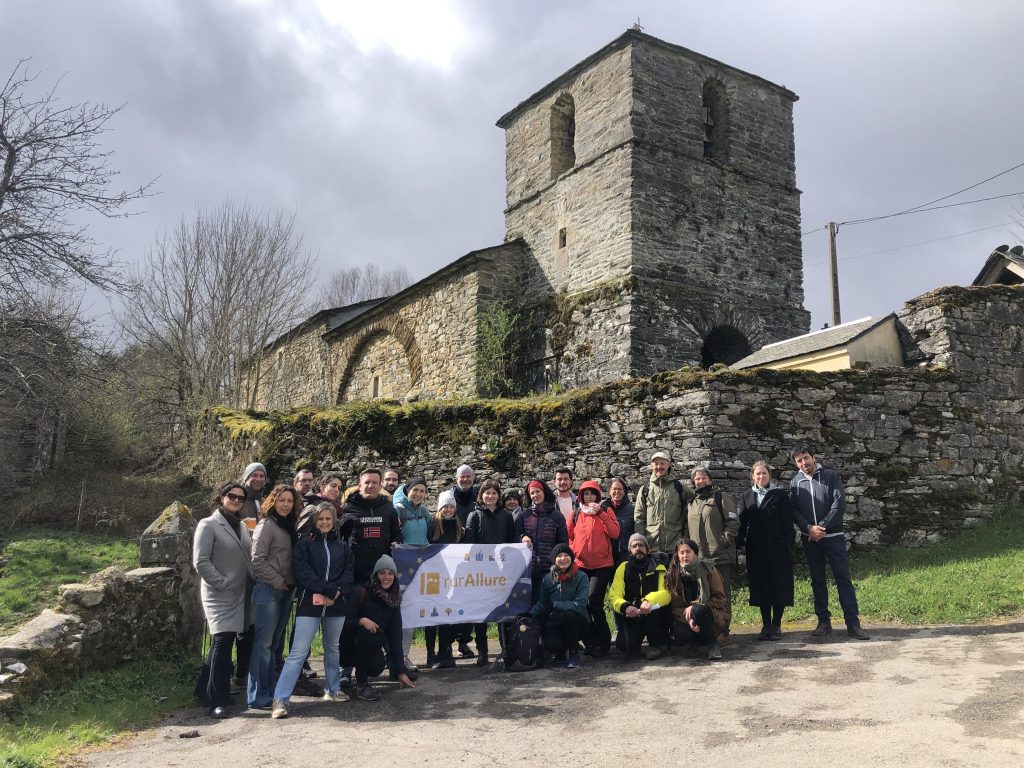 The cultural visits in the Uxio Novoneyra Foundation, Otero Pedrayo Foundation, Wine Museum and the Palace Museum "Pazo de Tor" in Monforte de Lemos and its pilgrims' office introduced the partners to the Galician heritage and allowed to learn about the best practices from the Camino de Santiago. Meetings with the representatives from Ourense and Monforte de Lemos provided an opportunity to establish close contacts on the ground and offer project methodology to the interested partners.
The next meetings for the project will be in Norway along the St Olav ways (in Lillehammer, Hjerkinn, Trondheim) on 26-29 June and the final conference at the TTG Rimini tourism fair in Italy on 10-13 October.