During the morning of 19 May, an informal technical meeting was held in Florence, at the headquarters of the Region of Tuscany, to discuss the project of the candidacy of the Via Francigena as a World Heritage Site. It was an operational meeting organised by EAVF to plan future actions following the European thematic study which has already been carried out.
The day continued with a round table, also organised by EAVF, focusing on the Thermal Via Francigena project and the sharing of activities within the European rurAllure project. One of the research areas of rurAllure sheds light precisely on the thermal heritage which is touched by the Tuscan Francigena route. Research partners University of Bologna, University of Padua, Iuav Venice, UAM Universidad Autonoma de Madrid and the Homo Viator Foundation are actively contributing together with EAVF. Elena Dubinina, international relations manager, Simona Spinola, communication manager, and Nicole Franciolini, project assistant, took part in the presentation.
The meeting was also an important opportunity to talk about environmental education, sustainable tourism, the involvement of local communities, the maintenance of the route, its usability through enhancement of public transports and, last but not least, all aspects connected to the promotion of the itinerary.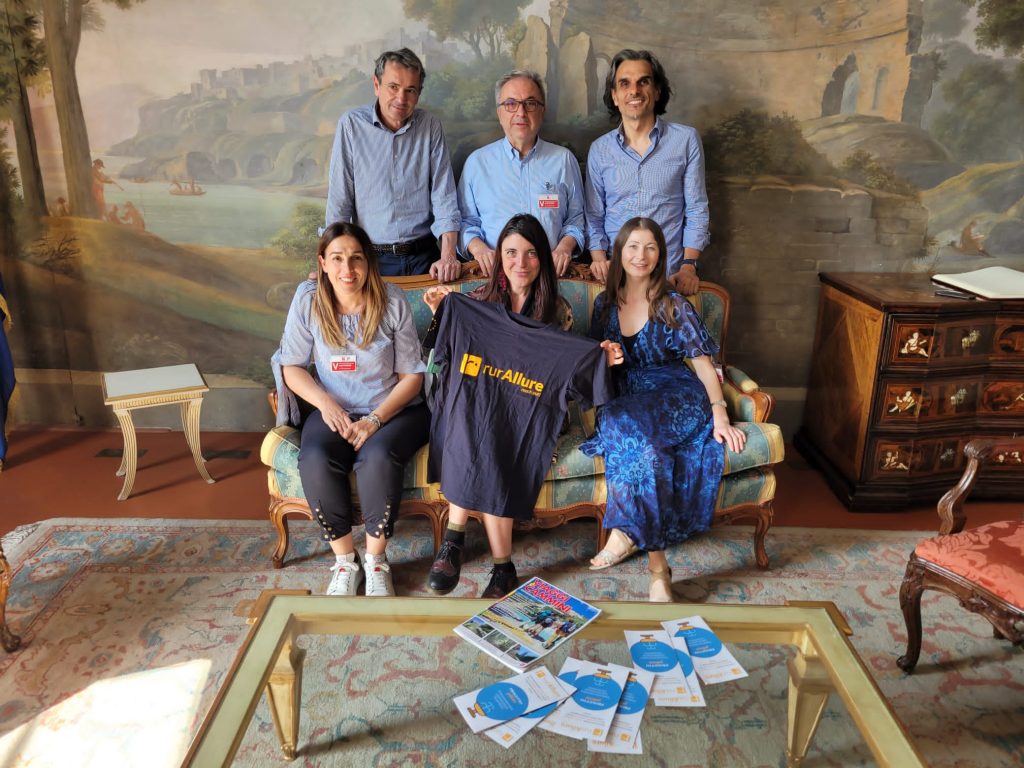 Taking part in the round table were Federico Eligi, Councillor at the Cabinet Office of the Region of Tuscany; Carolina Taddei, Councillor for Culture in San Gimignano; Marco Bartoli, Deputy Mayor of San Quirico d'Orcia; Erica Formichi, Municipal Councillor of Castiglione d'Orcia; and Paolo Campinotti, Mayor of Gambassi Terme. President Massimo Tedeschi and Director Luca Bruschi were present for EAVF.
"Thermal springs become a richness within the local tourist offer and therefore make the Via Francigena more attractive, offering even more to its pilgrims. The Via is thus stronger if it is linked to thermal tourism. This is exactly the aim of rurAllure project", emphasised EAVF's President Massimo Tedeschi.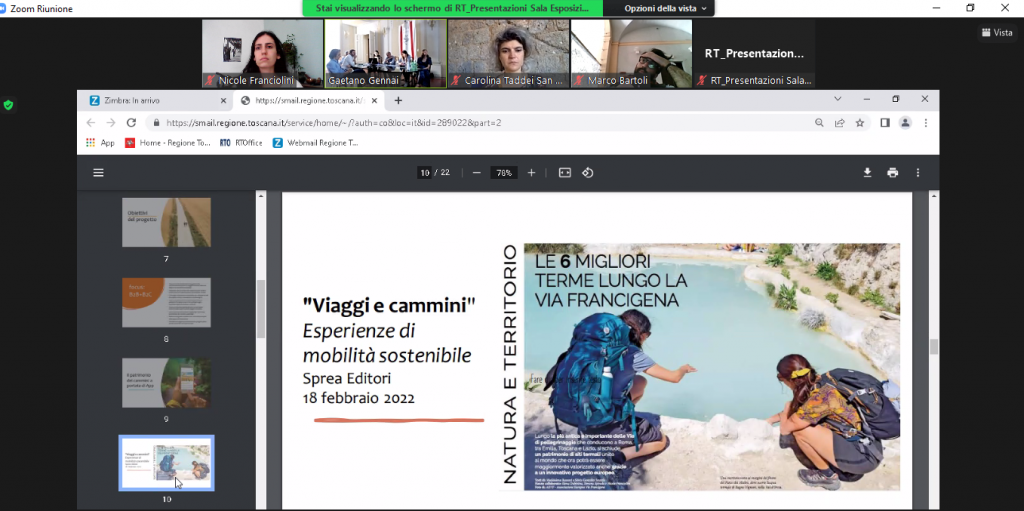 Among the proposed ideas is the 'I love Francigena Termale by rurAllure' event, a two-day walking tour (28 and 29 May) in which participants will discover on foot the thermal and cultural heritage located along the stages connecting San Quirico to Castiglione d'Orcia and San Gimignano to Gambassi Terme. This initiative is free of charge and open to everybody: the first of a long series of events to enhance an area that is so rich in opportunities.