From 21 to 23 February, meetings between representatives of the Council of Europe's cultural routes took place at the French Ministry of Culture in Paris.
On Tuesday and Wednesday 21 and 22 February, almost 20 representatives of cultural routes from all over Europe joined the meetings to prepare the next Cultural Routes Academy. The academy will be held from 30 May to 2 June in Périgueux (Nouvelle-Aquitaine). Participants discussed three topics: visibility, cooperation and sustainability.
On Thursday 23 February, the French Ministry of Culture invited the Via Francigena and all the Council of Europe's cultural routes through France. There are 48 Council of Europe cultural routes and 31 of them cross France. Remarkably, more than thirty participants from 24 routes participated in the meeting. The Ministry of Culture confirmed its willingness to support the promotion of cultural routes in France. Moreover, several actions have already been implemented, including the production of a publication on the itineraries: more than 10,000 copies will be printed and distributed to all national, regional, departmental and local tourist institutions. The Ministry is also producing an e-heritage module dedicated to the cultural itineraries, aimed at university students.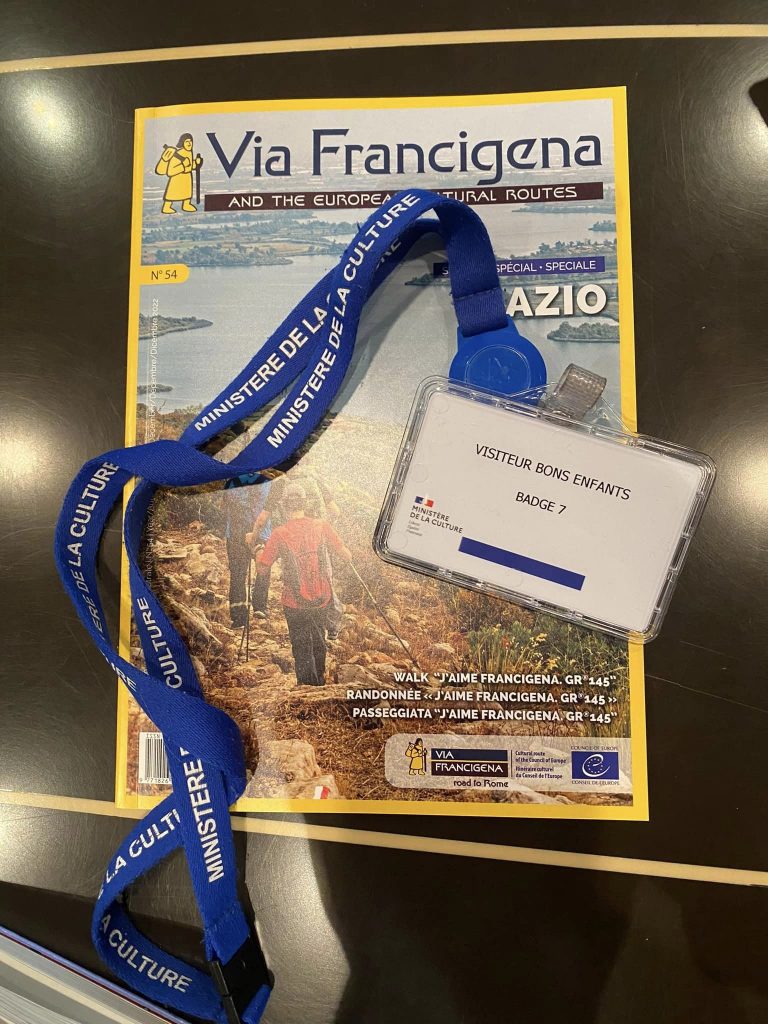 The Via Francigena then presented the actions and projects undertaken in 2022 and informed the other itineraries of the activities taking place along the route. Jacques Chevin, head of the Via Francigena France/Switzerland and Sami Tawfik, project manager of the Via Francigena, represented the European Assocation of the Via Francigena ways.
The Ministry presented the ICCE's interactive map project in France, which allows us to identify the crossroads where different routes intersect.
Hence, these three days prepared us to strengthen the links between the routes and to be inspired by the good experiences of others!