The Agglomeration of municipalities 'Bethune-Bruay Artois Lys Romane' in Pas de Calais, France, is preparing the Strategic Plan 2023-2025 dedicated to the Via Francigena – an important resource for sustainable and green tourism in the area.
'Imagining and building together the Via Francigena of tomorrow' is the title of the meeting held in Allouagne (Municipality that joined the EAVF in 2022), in northern France, Pas de Calais. Local stakeholders were present: municipal administrations, tourism offices, universities, associations, economic categories.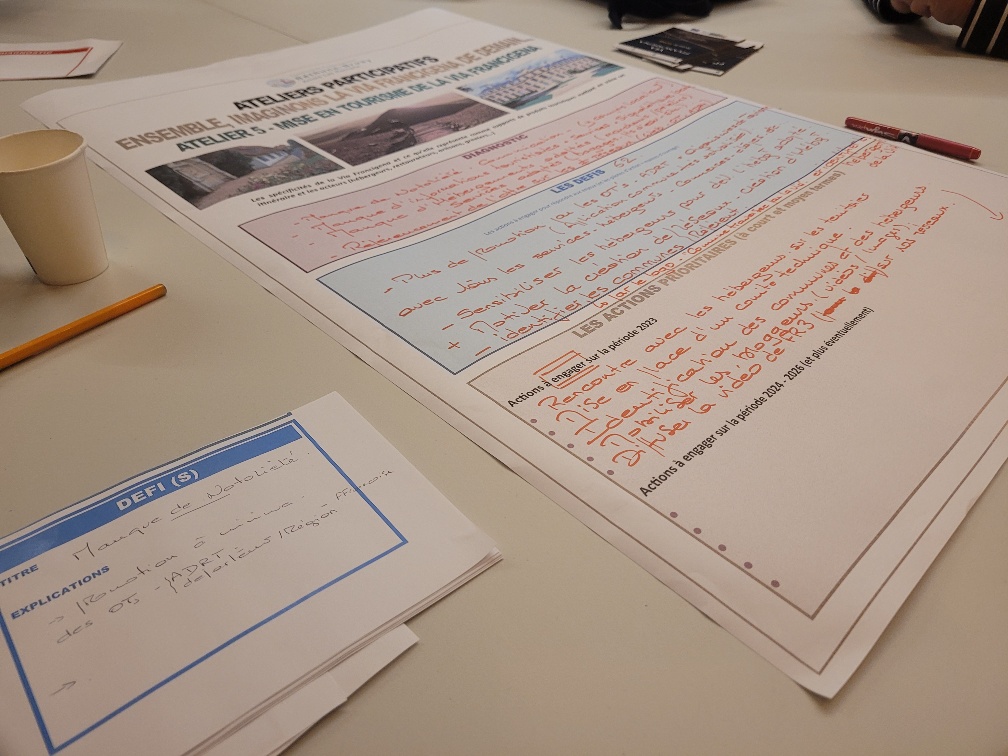 Interesting ideas for working together on research, cooperation, recreation, service management and tourist enhancement on the Via were offered through 5 participatory workshops. Tourism is hence confirmed as an important driving force for the development of the territory from a cultural and economic point of view. The organisers also mentioned the important event 'Road to Rome 2021. Start again!". The passage of the event through Pas de Calais strongly rekindled interest in the Via Francigena. Furthermore, it enabled local authorities to work in synergy, with the prospect of its candidature as a UNESCO World Heritage Site.
In summary, Sigeric's itinerary is at the heart of strategic development in a 250 km geographical area, which can be walked in twelve stages, from Calais to the Pays de Saint Omer, passing through the Béthune-Bruay area to Arras.
EAVF's representatives
EAVF's Director Luca Bruschi attended the event, stressing the importance of this initiative, which could be replicated in each of the 60 provinces crossed by the Via Francigena. Bruschi recalled that the results of these ateliers will be included in the three-year Strategic Plan that EAVF is working on all along.
Jacques Chevin, EAVF's responsible for the development of the Via in France and Switzerland, also pitched. Indeed, he animated and coordinated himself the cooperation atelier.
'Imagining and building together the Via Francigena of tomorrow' is the best slogan for continuing to raise awareness of the route. In 2024, it will celebrate the 30th anniversary of its certification within the Council of Europe.