The Veio Park, on the Lazio section of the Via Francigena leading to Rome, has intensified its information network also outside its territory, with a new information point dedicated to the itinerary.
The Lazio Region is increasingly enhancing and developing services for pilgrims on the Via Francigena, also in view of the Jubilee 2025. Just in these days, in fact, a new information point of the Park has been inaugurated in Nepi, at the Sansoni farm, with new maps and publications dedicated to ramblers to Rome. Within the Veio Park, based in Nepi, there are in fact also 27 kilometres of the Via Francigena: the last stages towards Rome. Nepi therefore represents an ideal 'gateway' to the protected natural area for pilgrims on their way to the eternal city.
'It is also important to give value and promote,' said Veio Park President Giorgio Polesi, 'the points close to our protected area to stimulate knowledge of our places and points of interest. We have 27 kilometres of Francigena within the Park, passing through Campagnano, Formello, Isola Farnese, to reach La Storta and then Rome'.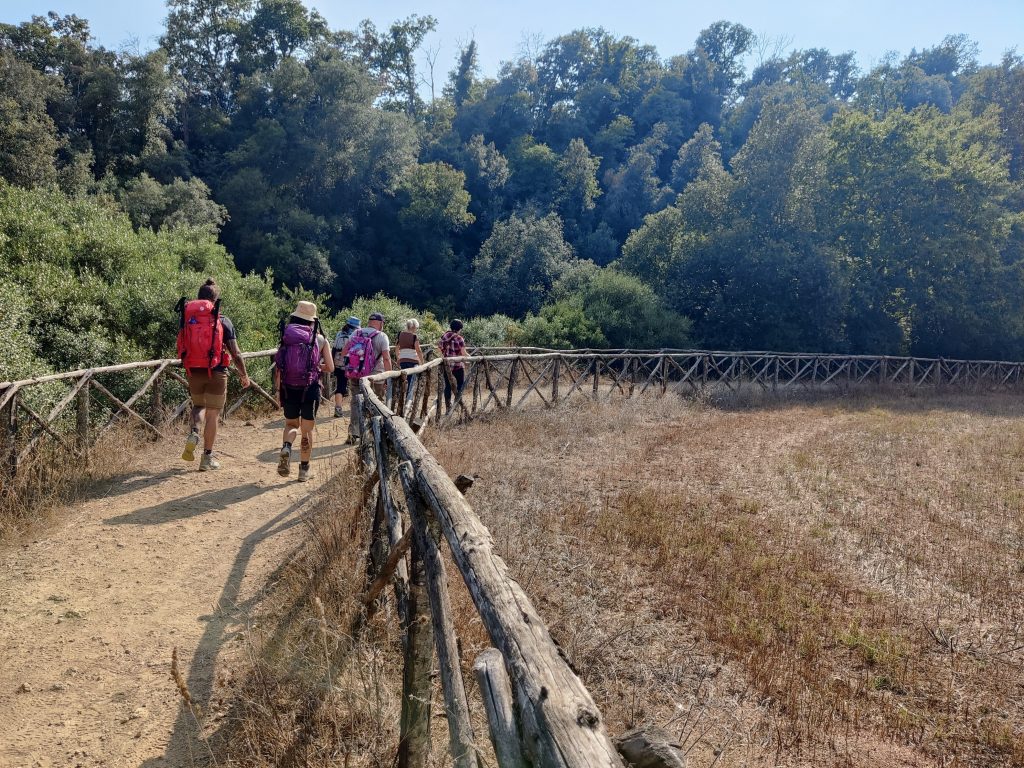 The inauguration, in a splendid natural setting along a stretch of the Via Francigena, was attended not only by Polesi but also by the Vice-president of the European Association of Via Francigena Ways, Silvio Marino, the Mayor of Nepi Franco Vita, the town Councillor of Monterosi, Maurizio Tamantini, the Councillor of Campagnano, Pietro Mazzarini, the Director of the Museo del Pellegrino, Michele Damiani, the Councillor Roberta Bellotti and the Councillor of Formello, Roberto Amadio. There were also Ilaria Bartolotti from the Italian Corps of San Lazzaro, Mario Porcu, President of the BCC of the Province of Rome, Danilo Casciani, Director of the Veio Park, and Fabio Neri, Head of security. Doing the honours, Giuseppe and Olivia Sansoni. Also present was the Sutri municipality's tourism Councillor Claudia Mercuri.
The next information point, on which the Region is currently working, will soon be inaugurated in the municipality of Sutri, along the ancient Roman Via Cassia.
For further information: +39 338 8374598