Interaction, connection, sharing, experience, discovery, and opportunity: these are the key ideas that emerged on 24 February during the Virtual World Cafè organised by MOHU – Centre for Advanced Studies in Mobility & Humanities at the University of Padova.
A brainstorming session with students of the Master program in Mobility Studies, divided in 5 groups, who shared their ideas with 5 experts coming from the most various work fields.
Among them was Simona Spinola, EAVF's communication officer, who led her audience on a discovery of cultural itineraries in their various forms and structures, to reflect with the group on how walking mobility generates opportunities. From the discovery of cultural heritage to the promotion of small villages far from the main tourist circuits, slow tourism is an inexhaustible source of discovery for those who choose mobility on foot or on two wheels. The Via Francigena is tangible proof of this, as it has been connecting municipalities, institutions and local associations for years to create a shared European identity.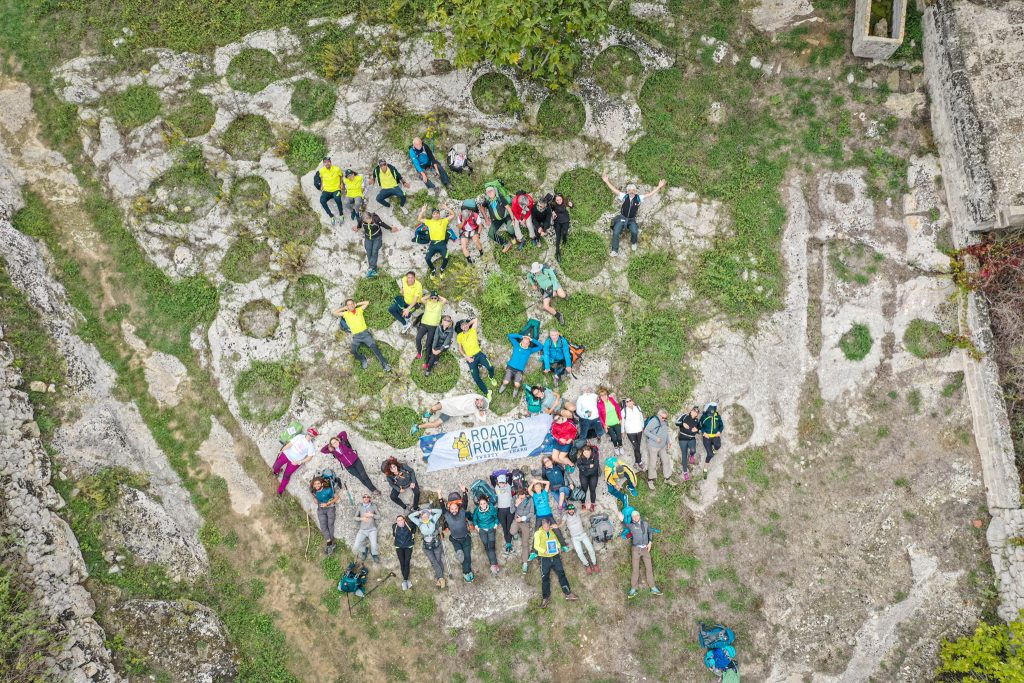 The virtual classrooms, moderated by lecturers from the Department of History, Geography and Antiquity, offered an interactive afternoon of enriching exchange for all parties involved. In addition to slow tourism and cultural itineraries, participants spoke with Christophe Gay from the Mobile Lives Forum about mobility and the sustainable transition as a new implementable lifestyle. They spoke with Elena Muscarella, from Fondazione Acra, about the experience of Migrantour, an intercultural urban walk that compares tourism with migration trends. With Laura Ronzon, from the Leonardo da Vinci National Museum of Science and Technology, students reflected on the role of scientific and technological heritage, and with Kirsten Rüther, Senior Lecturer in the Mobile Cultural Studies doctoral programme at the University of Vienna, they analysed the implications of mobility in today's society.
We wish to thank all participants and, in particular, Chiara Rabbiosi, researcher and expert on the geography of consumption and tourism, for involving the EAVF. Mobility is a value to carry forward, step by step – above all along the Via Francigena.