On 18 February 2022, the new edition of Italian magazine 'Viaggi e Cammini', published by Sprea Editori, will be available in national news-stands. The magazine focuses entirely on walking trips and pilgrimages, with a broad selection of trails described in each edition.
This number contains an article dedicated to thermal heritage along the Via Francigena, object of studies of the European project 'rurAllure'. The EAVF is one of the principal collaborating partners of this project. Indeed, the EAVF's team which is working on the project has prepared the article together with partners from the universities of Madrid and Venice. Such international project aims precisely to shed light and enhance historical heritage bordering the main European routes, including, with particular focus, thermal heritage along the 3 key itineraries that lead to Rome (i.e., Via Romea Strata, Via Romea Germanica and Via Francigena).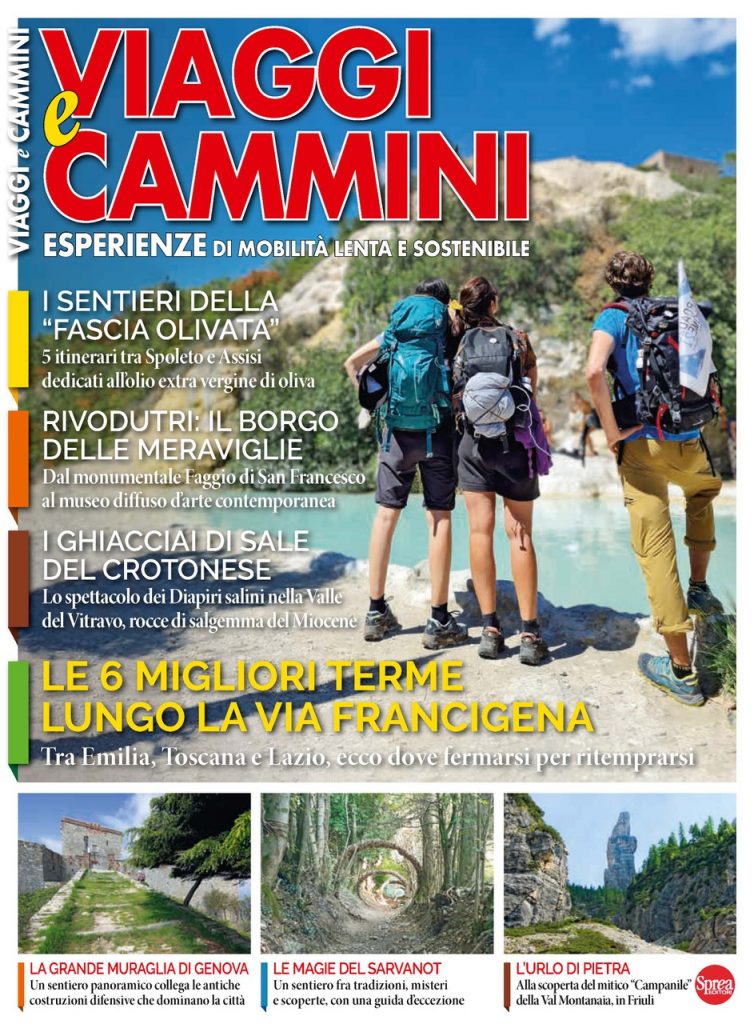 Not everybody knows how many thermal sites exist along the Via Francigena route in Italy – some of which are freely accessible, others upon payment. These sites are not only great stops along your journey, but they also have an immense historical and cultural value and attraction, as the Etruscans and ancient Romans themselves used to love visiting them.
Discover them all in the magazine, which can be purchased in all Italian news-stands. Otherwise, it is possible to order a copy by clicking here.