Joaquin Balibrea, pilgrim by profession. "Chimo" is from the Spanish city of Murcia, and in July 2022 he completed an itinerary of almost 3,000 km that took him from Rome to Finisterre in four months, at an average of 22 km per day. And this was certainly not his first walk: 'Chimo' has walked a dozen routes or so, of around 1,000 km each, to reach the same destination over the years: the Tomb of Santiago in the famous cathedral that attracts millions of pilgrims every year. This time, intersecting stretches of the Via Francigena between the Alps and the Via Aurelia with the Spanish Way, Chimo went further to reach Finisterre, believed to be the end of the world in ancient times.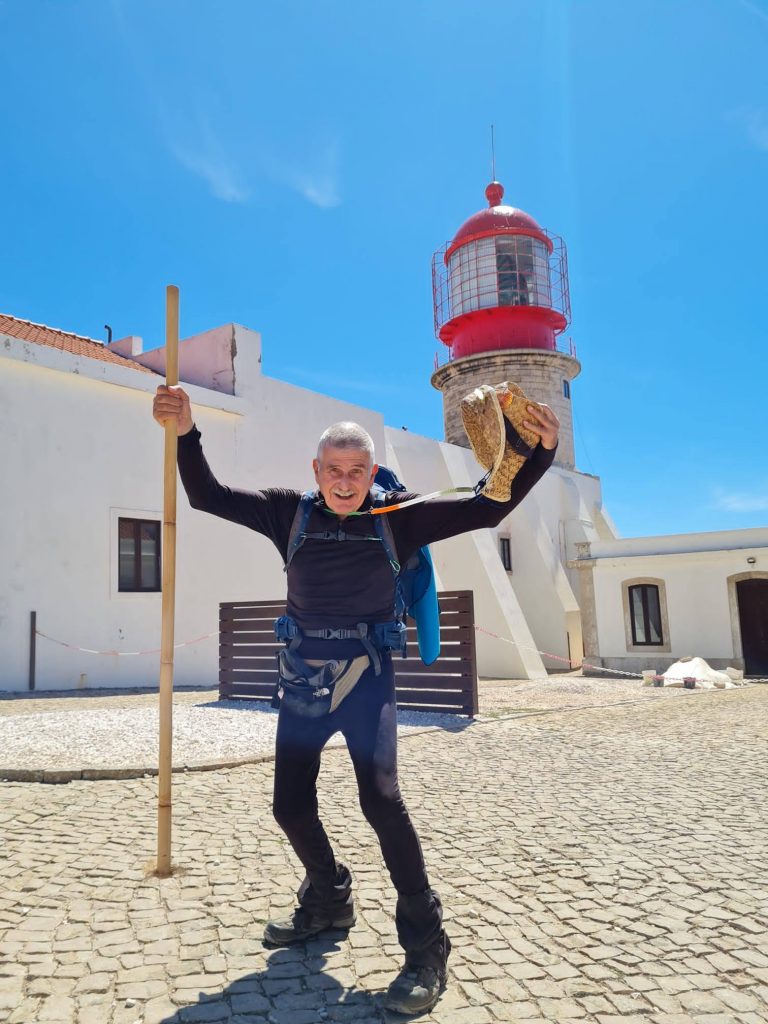 "I started walking 20 years ago out of curiosity and now I can say that I spend more time walking than at home!" he said in a recent interview published in a local magazine. A way of exploring the world, which has become his life: "it's a much cheaper trip than the plane or the car, depending only on your feet and allowing you to challenge your fears".
The staff of rurallure.eu, with which the EAVF association works to promote cultural heritage along the main European routes, contacted him for an exclusive interview, which you can read here.
May Chimo's story be an inspiration to all those who would like to embark on a walk but don't know where to start: good physical preparation, a light but complete backpack (here are our tips) and… all that's left is to put one foot in front of the other and set off!