The pilgrim's backpack – may it be a walker or a cycler – is very different from the backpack of any other traveller. Just like a turtle, the pilgrim carries everything he or she needs to walk on and never stop, and be able to rest wherever possible. A pilgrimage has nothing to do with a holiday, with an airplane trip or a trolley in the luggage compartment. Here you must make radical choices from the very beginning: what is, for me, the minimum necessary?
But it is not just the content that makes the difference – the choice of the best backpack to carry is very subjective and is influenced by many elements, such as capacity, weight, material an much more.
So how do we pick the right backpack? Well, firstly, it is important that while travelling we never feel discomfort: the best backpack is the one that goes unnoticed. It doesn't weigh, it doesn't scratch, it doesn't interrupt the journey whenever we need to take something out of its pockets, and so on.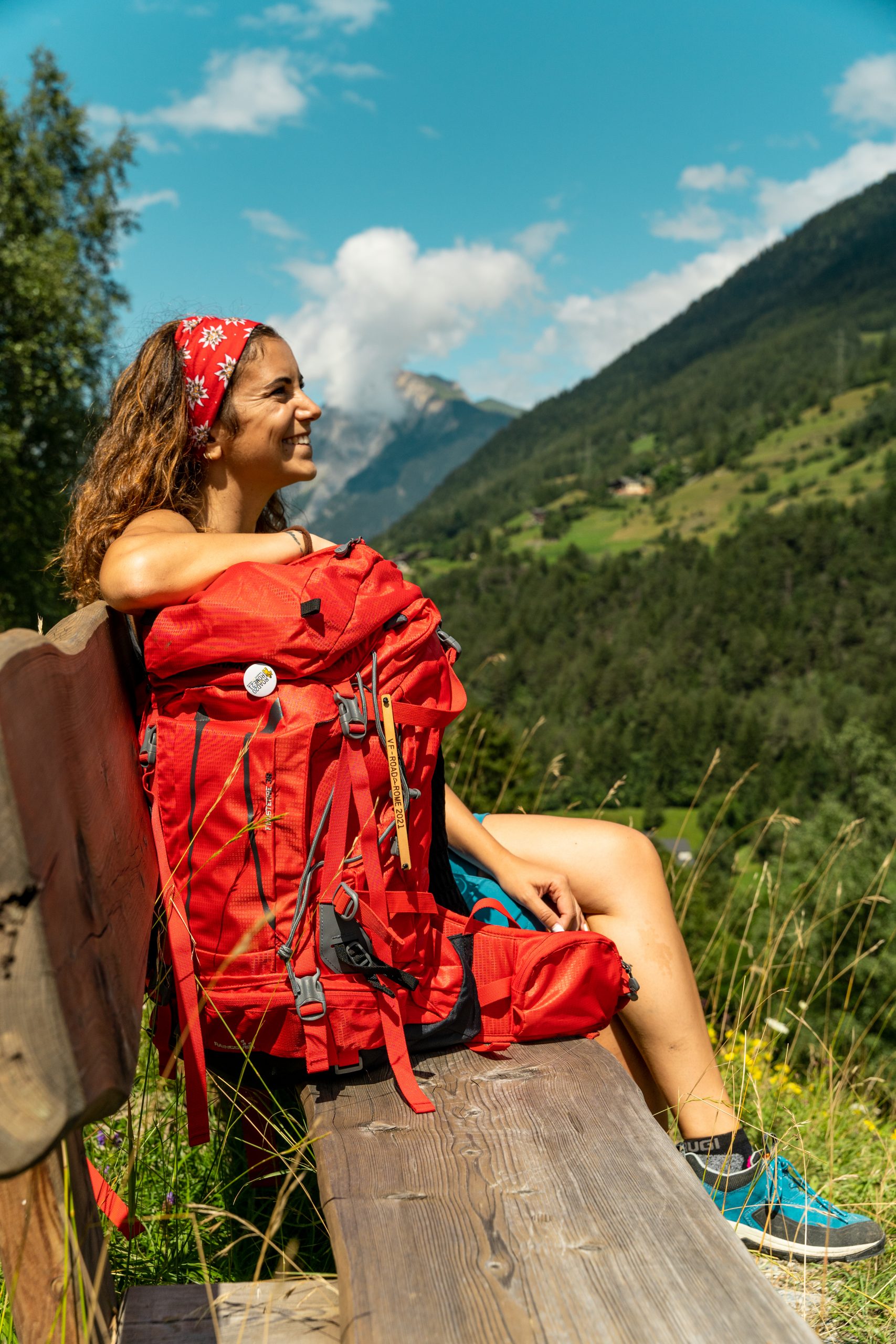 We must say, that is what happened to us during Road to Rome 2021: we travelled with our technical partner Ferrino, long-lasting Italian producer globally known for outdoor apparel and equipment. With their backpacks on our shoulders, their technical pants, waterproof jackets and transpiring summer t-shirts, EAVF's staff comfortably travelled along 3,200 km, crossing Europe in 4 months from Canterbury to Santa Maria di Leuca. Satisfied by this long journey, we cannot do differently than renew our agreements with a company that met all of our needs.
The agreement goes much further than the equipment, as it relates to the shared mission of both our organizations. Just like the EAVF, Ferrino actively promotes a new form of responsible tourism: the brand supports a 'tourism that is a mouthpiece for the universal principles of fairness, sustainability and tolerance'. On the website you can read the 10 key principles at the basis of this important project, with which the European Association of Via Francigena ways nurtures thorough synergies.
'If you are dreaming of your next adventures, then we want to help and accompany you and your spirit of adventure into a safer, more comfortable tomorrow' declares the brand: we fulfilled our first dream together…and now we aim for the next ones!