From 27 to 29 January 2022, the University of Padova, Italy, hosts researchers, universities, representatives of cultural routes and institutions coming from all over Europe to talk about the relaunch of tourism during the post-Covid phase. The focus? Heritage sites which the main pilgrimage routes offer along their itineraries, that can be reached by foot or by bike.
Cultural routes are the research object of rurAllure, a three-years projects (2021-2023) financed by the European Union within the Horizon 2020 programme, aiming at enhancing the value of rural and cultural heritage along Via Francigena, Camino de Santiago, Saint Olav Way and more European pilgrimage routes.
Travelers who move on foot or by bike shape an important target of the tourism sector in this post-Covid period, considering the increasing public interest for outdoor activities; in turn, areas surrounding pilgrimage routes are ideal locations for new cultural experiences and are adding new value to proximity tourism trends.
In Italy, the combination of thermal heritage with pilgrimage routes represents a win-win situation for sustainable tourism promotion: it has been a proper trend in summer 2020. The presence of natural hot springs bordering the Via Francigena is the key focus of research undertaken by the universities Università di Padova, IUAV Venezia and UAM in Madrid, which will have the opportunity, during the meeting, to lead participating partners at the discovery of the Terme di Montegrotto, a municipality in the region of Veneto known for its millennial thermal and spa treatments. The Terme Euganee, right beside the Euganee hills, are home to numerous private spa centres; these mineral-rich waters have beneficial and extraordinary therapeutic properties.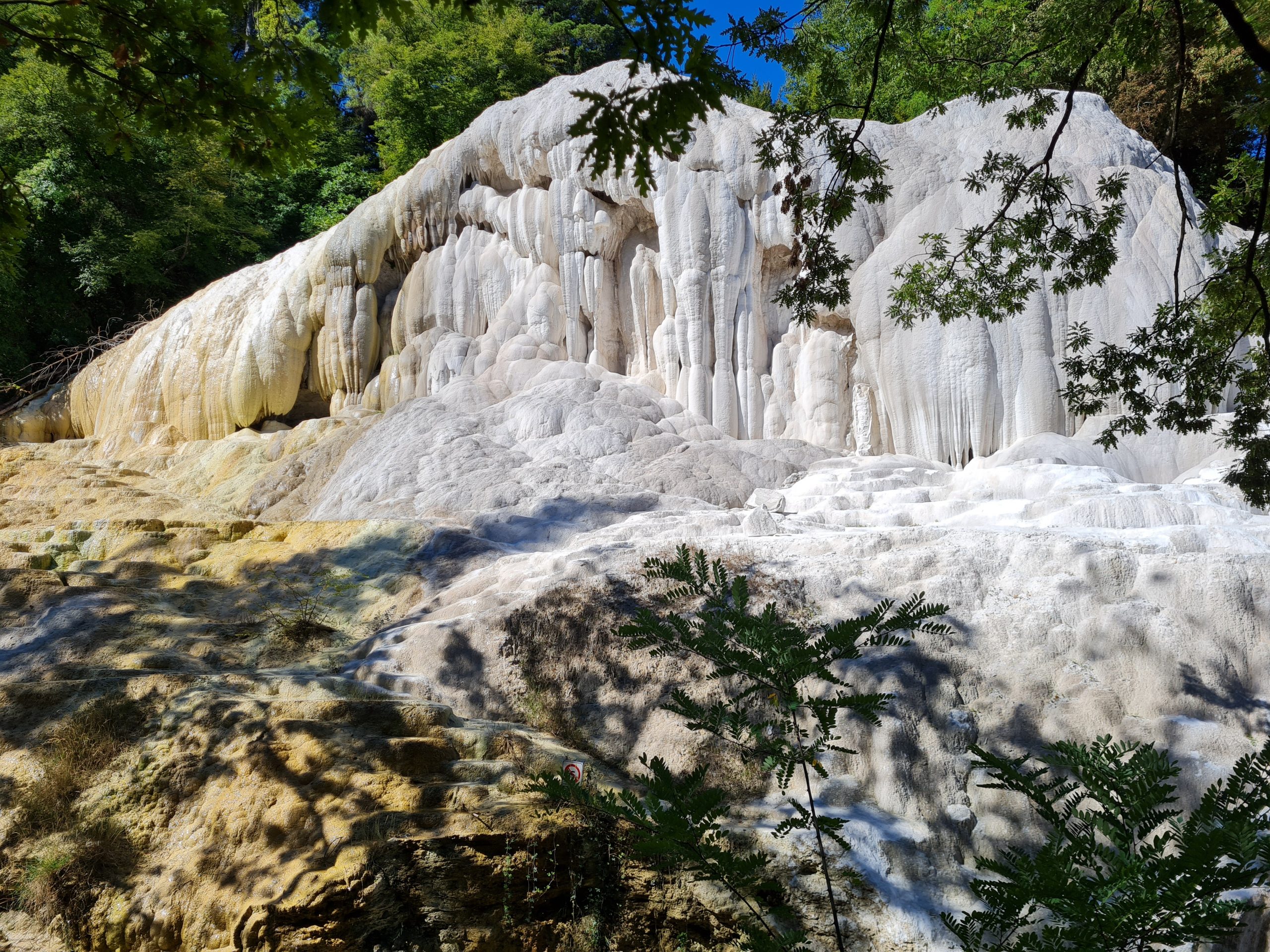 Within the project, among other actions, the European Association of Via Francigena ways (EAVF) is mapping and categorizing the thermal heritage present along the Via Francigena route, in order to develop a new territorial promotion strategy that brings together the walking experience with hot springs, nature and well-being derived from thermal waters.
The meeting will present the current progress and the next steps of the four pilot projects of rurAllure's research field, officially launched in June 2021: literary heritage along the Camino de Santiago; thermal sites along the three Roman roads leading to Rome (i.e. Via Francigena, Via Romea Germanica and Via Romea Strata) which have Etruscan and Roman origins; ethnographic heritage along the Scandinavian itinerary of St. Olav; and the naturalistic heritage that pilgrims discover along the path of Maria Ut, which crosses Eastern Europe and the Balkans – Hungary, Slovakia and Transylvania.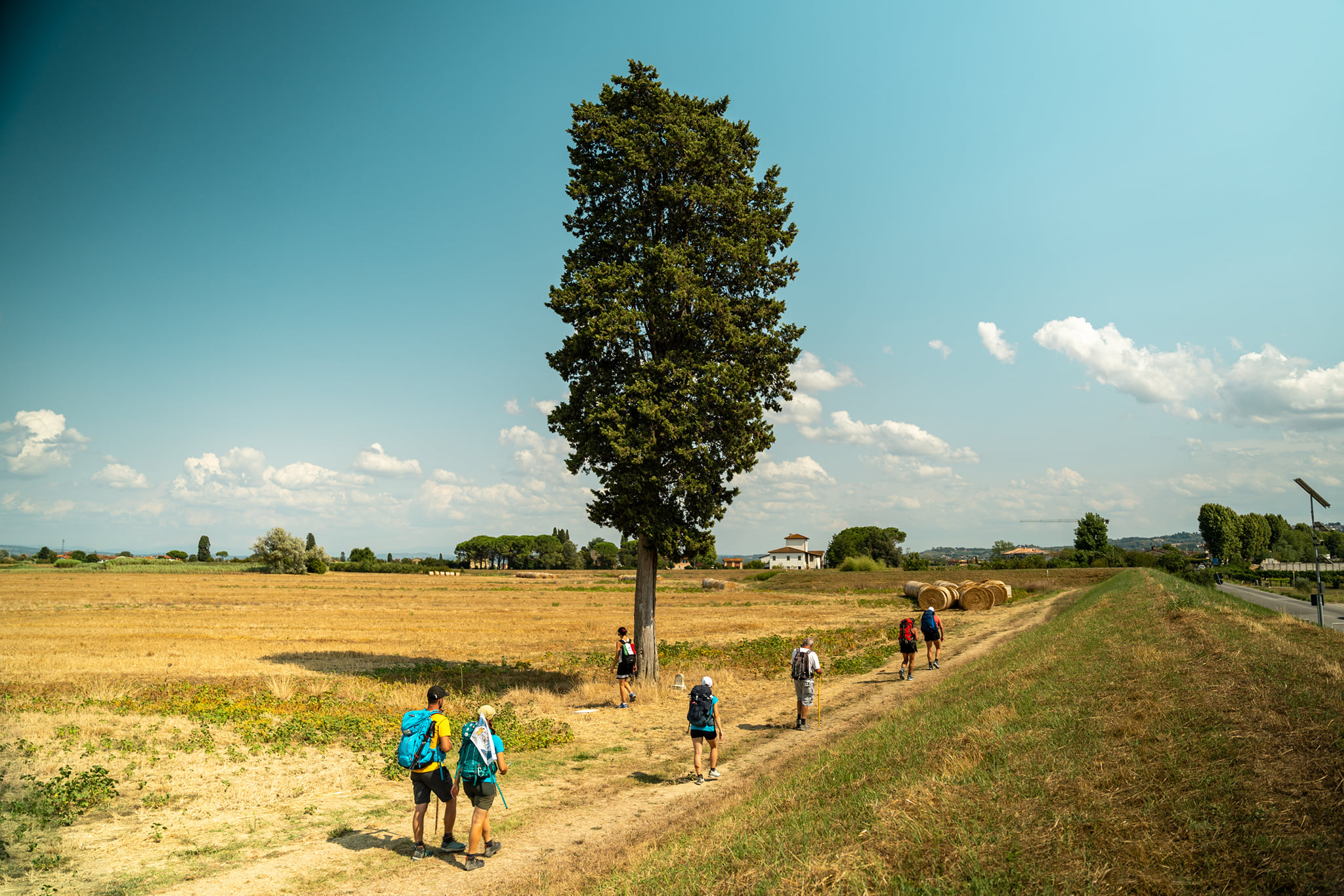 Elena Dubinina, team leader, Simona Spinola, communication expert, and Nicole Franciolini, project assistant, are part of the EAVF's team. They will represent the Via Francigena in this meeting, describing the communication strategies of the project, the state-of-the-art, and the progress of research on thermal heritage expected in 2022.
More information is available on rurAllure's official website