On 26 – 29 June in the cities of Lillehammer, Gjøvik and Trondheim in Norway took place a General Meeting for rurAllure – European Horizon 2020 project and network focused on enhancement of cultural heritage along the European routes.
The EAVF, project partner in charge of communication and research of thermal heritage along the Via Francigena, was represented by Luca Bruschi, director, Elena Dubinina, responsible for international relations and European projects, and Simona Spinola, communication manager.
The event, organized by the Norwegian University of Science and Technology (NTNU), was attended by 40 representatives of the cultural routes involved in the three-year project, from the Camino de Santiago, Via Romea Germanica, Via Romea Strata, the Way of Mary and the St Olav way together with numerous partners from all over Europe and local stakeholders related to slow tourism.
At the center of the meeting was the launch of the first European Cooperation Network along the Pilgrimage Routes
The rurAllure network was founded on 27 June 2023 in Gjøvik by the Foundation Home Viator for Via Romea Strata, the European Association of the Via Francigena ways on behalf of the Via Francigena and MUTKE – Mária Út Közhasznú Egyesület for the Way of Mary. 
The network, open to all stakeholders working on historic walking routes, is focused on promotion of sustainable slow tourism, exchange of best practices at European level, networking and project development. 
The Meeting in Norway also provided an opportunity to conduct a study trip along the St Olav Way in Norway, managed by the National Pilgrim Center. The route, which connects Oslo with Trondheim along 640km, has its terminus in the majestic Nidaros Cathedral.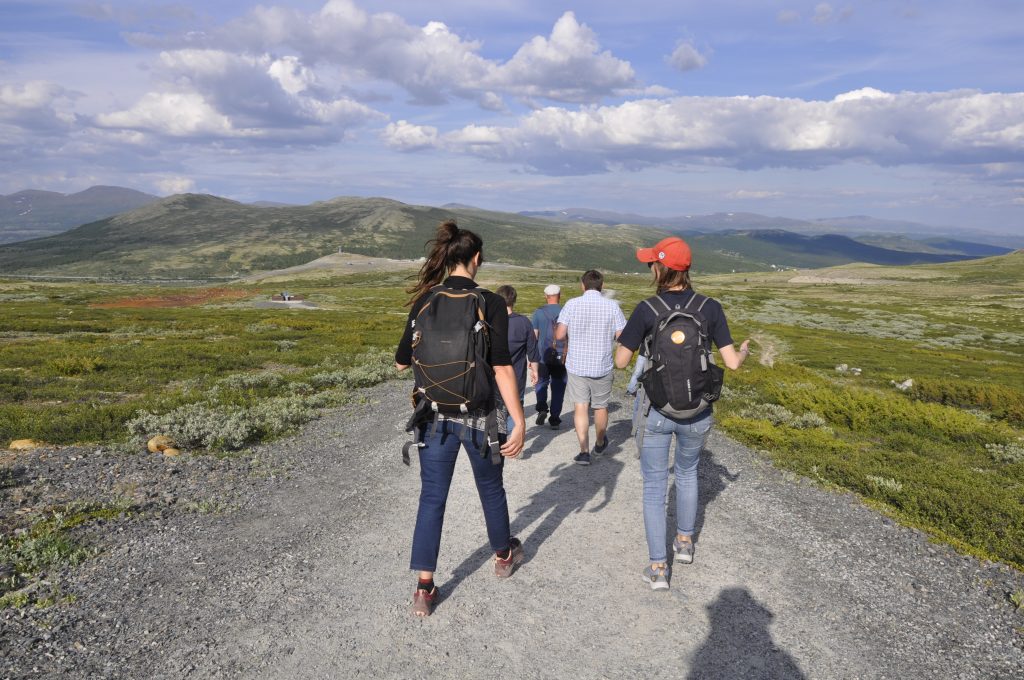 The EAVF team visited a few regional pilgrim centers in charge of the route development in the territories crossed and cultural sites such as house museum of Sigrid Undset, one of the most important writers in the country, winner of a Nobel prize;  Maihaugen – an open air museum in Lillehammer and a few traditional stave churches in Norway. 
The final event of the meeting was hosted by the Nidaros pilgrim center in Trondheim with opening speeches by Ingeborg Collin, its director and Hans Morten Løvrød, director of the National Pilgrim Center and the European route of St Olav.