Within the project "I love Francigena", the FFRandonnée and the European Association of Via Francigena ways are looking for videomakers to produce videos, photos and content for social networks.
In September and October 2022, the French Hiking Federation (FFRandonnée) and the European Association of Via Francigena ways (EAVF) are organising a series of hikes and meet-ups called "I Love Francigena".
The events organised by the FFRandonnée Grand Est and the EAVF consist of three hikes that will cross some of the most significant stages of the GR®145 Via Francigena in France:
Hike 1: 21 – 23 September from Vitry-le-François to Brienne-le-Château (Grand-East, Marne and Aube)
Hike 2: 30 September – 2 October from Bruay-la-Buissière (Olhain Park) to Blessy (Hauts-de-France, Pas-de-Calais)
Hike 3: 7 – 9 October from Mamirolle to Saône and Besançon (Bourgogne-FrancheComté, Doubs)
These events are free and open to the public. Each walk will be 10-12 km per day with a certified guide presenting the local cultural heritage. Representatives of local authorities, the FFRandonnée and the EAVF will also be present, as well as numerous walkers, inhabitants, tourists, a photographer/videomaker and a blogger.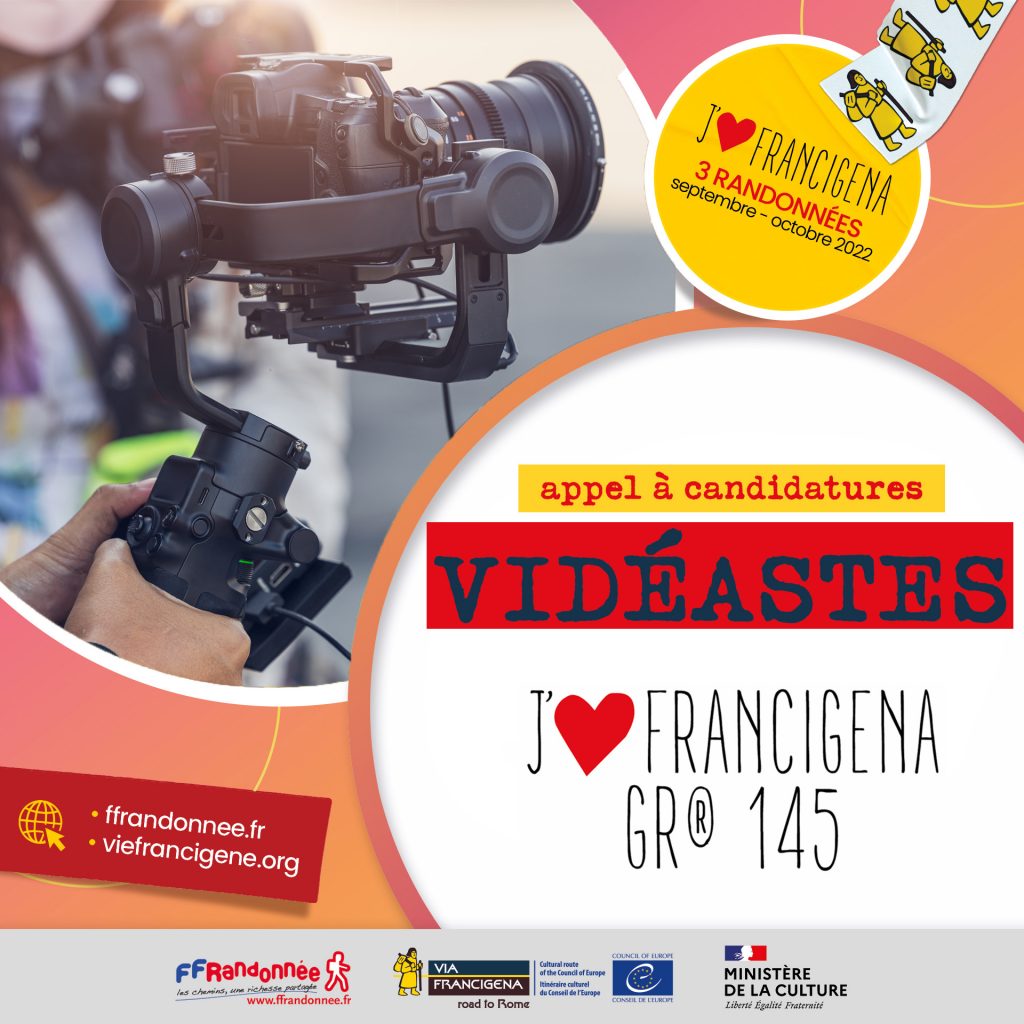 Your commitment:
Walk with us along the route for 3 days (you need to be in good physical shape, walking an average of 10-12 km per day and carrying a backpack).
Produce 1 one-minute video for each walk (3 in total).
Produce 2 real-life 20-second videos for each walk (6 in total).
Produce 1 1-minute 30-second video interview per walk (3 in total)
Share a minimum of 40 HD photos (120 in total).
Terms and conditions:
Please let us know if you are available for all 3 events or just 2 or 1, specifying which one(s).
You must be in possession of all equipment, the drone and a licence to shoot with the drone.
Accommodation, travel expenses and meals are fully covered by the organisers.
Remuneration to be agreed.
How to apply?
Send your application to jacques.chevin@viefrancigene.org including:
Your CV and list of your social networks.
Your portfolio.
A detailed quotation.
Read the full terms and conditions here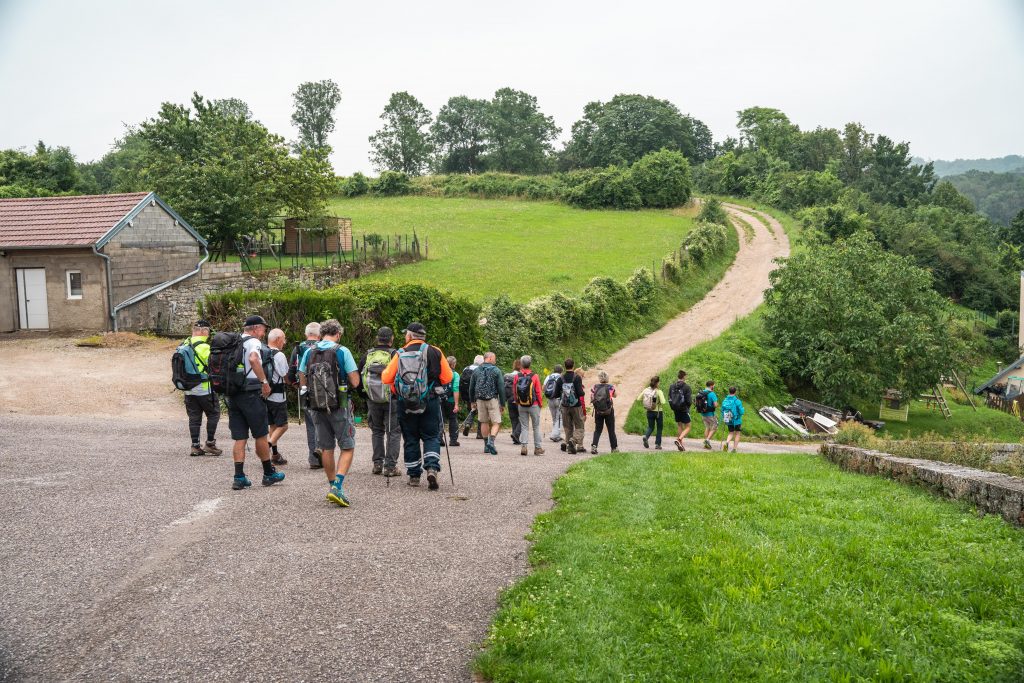 The French Hiking Federation (FFRandonnée)
The French Hiking Federation, our partner and associated body, is an association between several organisations that ensure hikers' access to marked trails. Its slogan is 'Les chemins, a shared richness'. By delegation of the Ministry of Sport and thanks to the commitment of its collaborators, the FFRandonnée promotes hiking as a sport and leisure activity, organising hikes, events, and hiking education in schools.