This year we are happy to continue our collaboration with Garmont, company specialised in the production of outdoor and hiking footwear. During Road to Rome 2021, they were able to scare away one of the enemies we feared the most: blisters.
Myra Stals herself, face of the long relay march from Canterbury to Santa Maria di Leuca and only member of the European Association of Via Francigena ways (EAVF)'s staff who walked and cycled the entire itinerary, thanked the shoe producers once she arrived at destination.
During the final conference of the event, in fact, she declared that she never had issues with her feet during those four non-stop months on foot. Just like Myra, many members and Ambassadors of the EAVF group participated at the initiative wearing footwear provided by the brand, ensuring all of them to comfortably walk and do their daily work without distractions.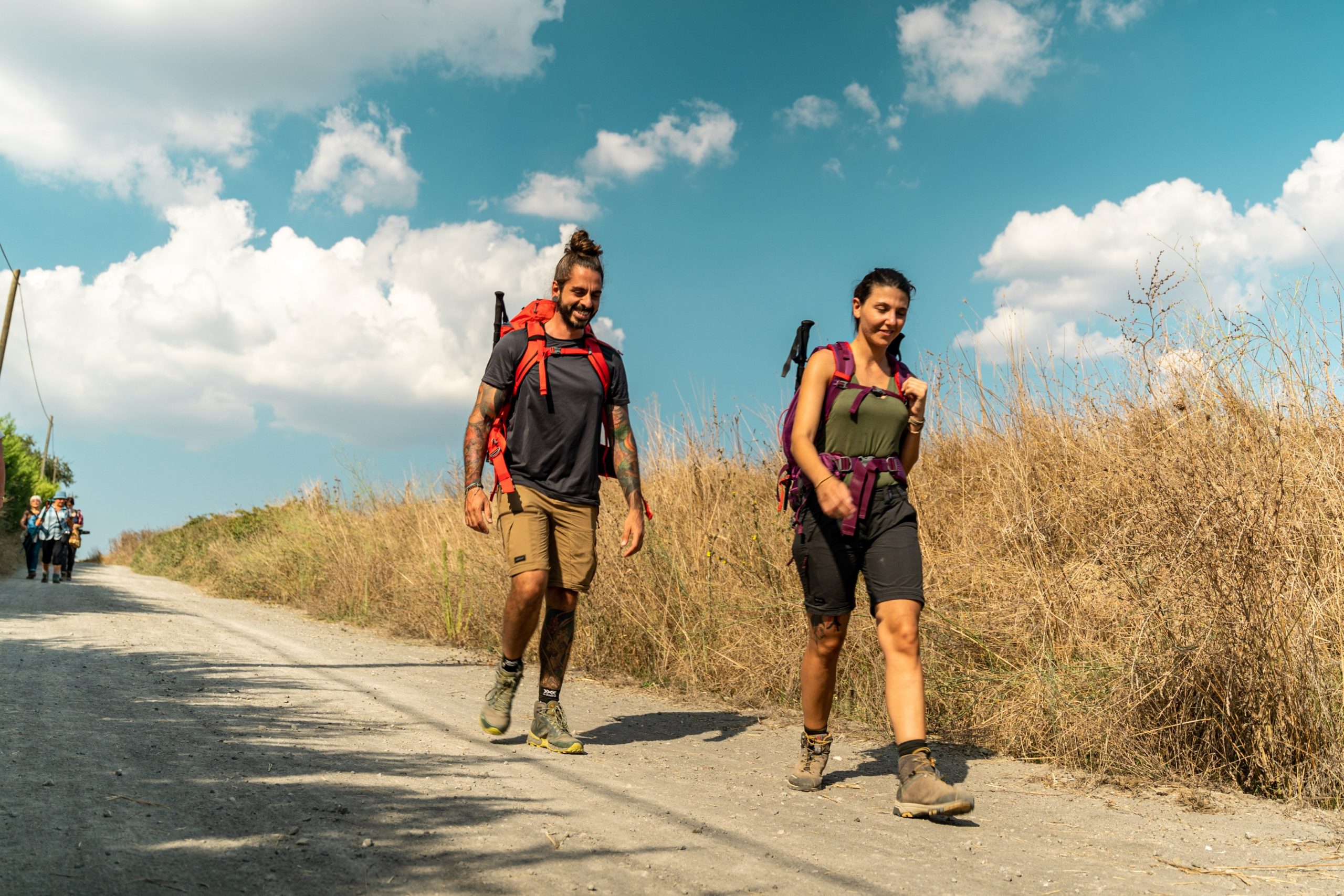 Garmont provides high quality products developed carefully to satisfy the needs of long-distance walkers, and EAVF's staff is the proof of it. No member of the staff suffered while walking during Road to Rome by using comfortable and resistant shoes, adaptable to all circumstances…such as the mud that surprised us in Val d'Orcia and the never-ending rain in some French sections!
The ideal shoe for a pilgrim must not rub and must solidly support feet and ankles: after all we all know it, the shoes are the means of transport of a walker and one of the accessories to be chosen most carefully before starting a walking trip.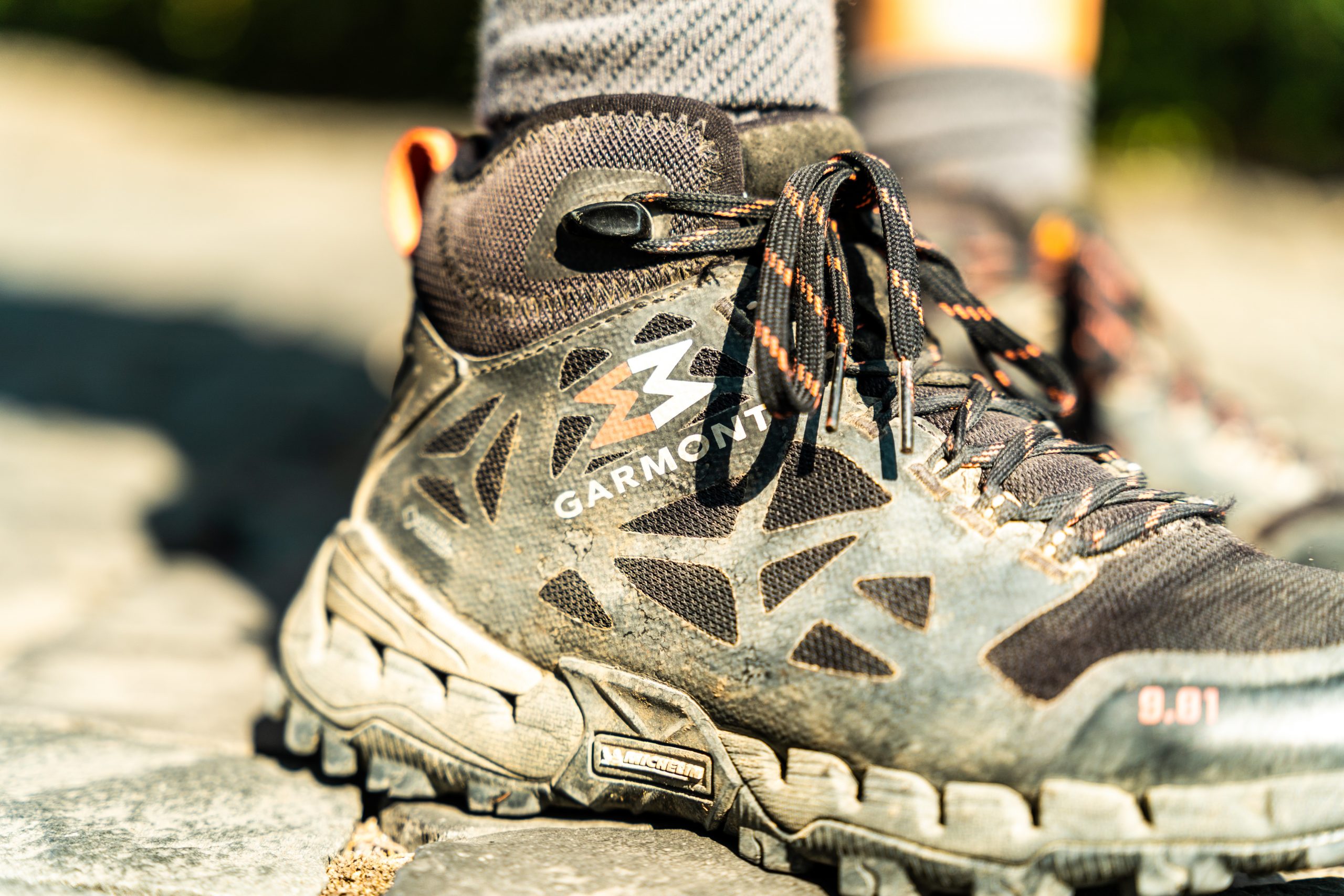 "Pilgrimage is, and has always been, the rediscovery of the essential": this is what we read on Garmont's official website. We could not agree more. As we walk, it is fundamental to focus on the essential in order to travel light-hearted and enjoy each moment of our journey. One of Garmont's mottos confirms this  ("No need to be extraordinary to do extraordinary things"), and the company continues to support our projects in quality of EAVF's technical sponsor, with the common objective of developing and promoting the Via Francigena.