Embarking on a long journey along the Via Francigena is not an impossible quest but is certainly demanding. It requires physical preparation and appropriate equipment. Above all, it is important to choose the right footwear, as the feet become our main means of transport! The trail is suitable for both walking and cycling and on our website, in the 'itinerary' section, GPX tracks are available for both modes of travel. This is why our technical partner now offers the new 9.81 HI-RIDE hybrid shoe!
Walking the Via Francigena is becoming more and more hybrid: now even more with the new 9.81 HI-RIDE shoe
The European Association of the Via Francigena ways (EAVF) analysed the flow of pilgrims over the years. 2022 showed a significant increase in the number of those who decided to walk the route. Pilgrims mainly travel on foot, but, in addition to people opting for cycling alone, there is an abundance of ramblers deciding to undertake a mix of these two modes of travel.
The Via Francigena's technical partner Garmont has hit the nail on the head: by analysing these new trends, it developed an innovative product, suitable for those who love to cycle but who do not give up walking when they get a chance, alternating according to the stretches of the itinerary and varying inclination of the path. Hence, in 2023 Garmont launched the 9.81 HI-RIDE, a hybrid footwear that is rigid and structured for pedalling, but at the same time comfortable and flexible for leaving the bike and continuing the stages step by step. The innovativeness of this product, which is the first of its kind and which responds to a new mobility request, was recognised by the jury of the Design & Innovation Award for the 2023 edition, which awarded the 9.81 HI-RIDE after numerous tests in real conditions.
Click here to find out all about the new 9.81 HI-RIDE model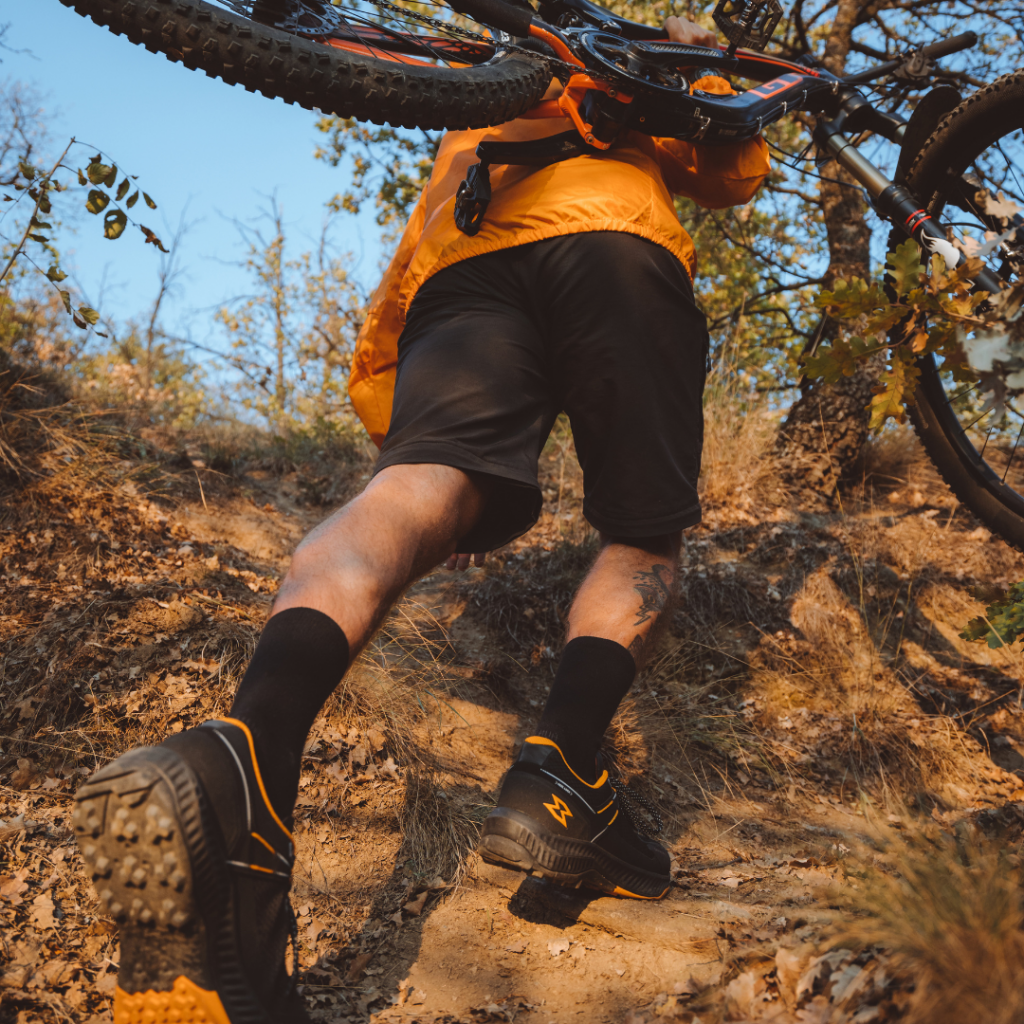 Garmont comes with us to the Fa' La Cosa Giusta! 2023 fair in Milan
The Via Francigena will be in Milan for the trade fair on critical consumption and sustainable lifestyles "Fa' La Cosa Giusta" 2023 from 24 to 26 March, taking visitors at the discovery of the wonders of the path along its entire route and meeting experts in the walking and slow tourism sectors. Many surprises await you, including activities, games and quizzes. The partners of the Via Francigena, such as Garmont, have prepared special giveaways for the participants of the fair. See you there!